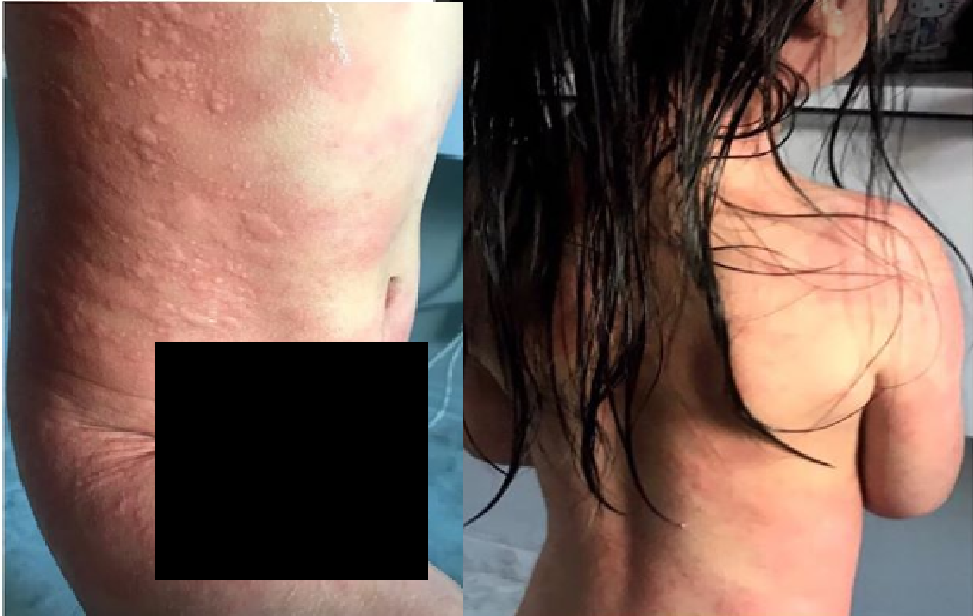 DO Share this out for all parents out there for awareness
My Daughter happen to encounter swollen and super hot 🥵 max patches on face and body till I was so shocked .

she couldn't express much or eat much n look extreme uncomfortable.
Starting we notice small patches and she tend to scratch it , and we thot it's normal insect bite or etc so we applied afew medicine and it turns out to have more and more over a day.
Till the extend that we went to a nearby child clinic but nth turns better but turn worst till it swollen n it so hot when u touches it . And she will scream when u touch her.
And I was trying to intending to bring her to hospital and she asked for bread from downstairs so I carried her with me to get it.
when a auntie came by to say. She think it's chloride burn coz she encounter tt before for her grandson.
When I was so shocked and she told me to go to this clinic. I immediately bring her there n queue for an hr plus Bt …. after applying the medication which it's ard 1pm, night time she is able to eat alrd and also the swollen become better .
Yes certified it's chloride burn.
She went swimming the day before this happen.
Bt then she goes often but it's just first time she encounter that.
I did asked doctor why she often swim Bt only this time she got this & she said: coz diff ppl have diff level of skin tolerance .
And she might be having thin and sensitive skin and why it only happens this time coz this round the chloride might be coz of newly changed water or etc for that day when she went Swimming.
Or maybe certain places the amt is different is oso a possibility .
So hoping to share this to all parents for awareness.
It's Super torturing for kids .
Do take note : it's not which Swimming pool that will cause this , coz they need to put chloride for sure but wd I meant was to take note coz some kids can't take the chloride level of the pool you are at on that certain day