A series of photos started circulating online after Argentina lost the match against Saudi Arabia.
One of the most viral photos shows a TV getting smashed during the game between the two teams and a series of Wechat screenshot messages accompanied the broken TV.
The TV image shows the score of Argentina 1 – 2 Saudi Arabia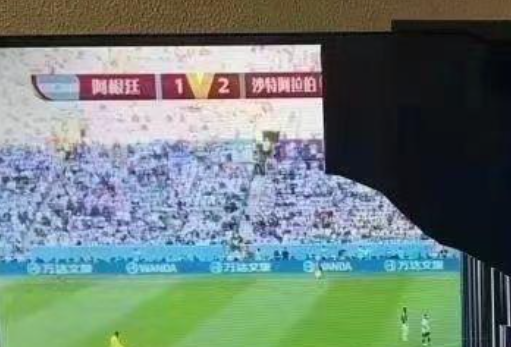 According to many so-called "Sports Analyses", the end result of the game was unexpected.
Many netizens have been calling it the most "kelong" (Fixed-game) in the history of the Fifa World Cup… yet.
The WeChat message of losing 170,000RMB (SGD$32,883)
The person not only loses this amount but also took a loan from his friend to buy a total of 170,000RMB on Argentina.
The screenshot of messages that accompanied the broken TV translates to:
Man 1: Argentina I bought 170,000RMB
Man 1: The odds are 1.2
Man 1: I loan 70,000RMB
Man 1: Basically if I win it will be around 20-30,000RMB.
Man 1: Take it as a year-end bonus
Man 2: What if you lose?
Man 1: Not quite possible
Man 1: Messi has a halo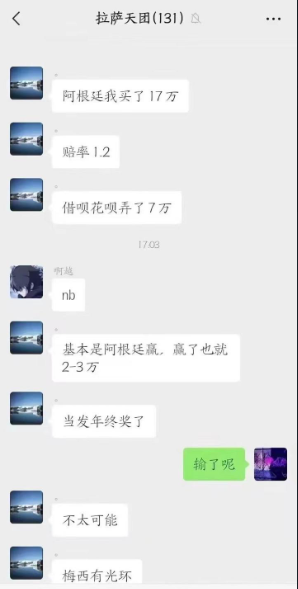 Netizens who saw the message said:
This person who buy Argentina wins 1 loss 1.2, investing 170,000 RMB which is more than 30,000 SGD, he lost a lot.
Alot of people has been making "noise" about this match
Never gamble, this guy using 100% to win 20%. That is the worse investment in the world.