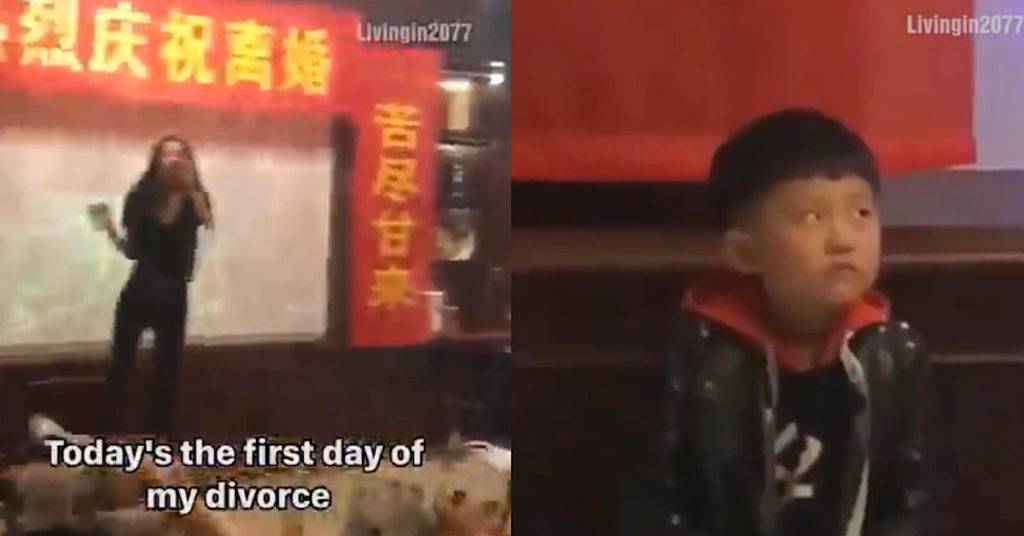 A video was seen on social media of a hot mum going wild in the middle of a KTV lounge.
She can be seen jumping around and dancing crazily, and enthusiastically instigating the people in the room to drink and make merry.
The Chinese characters on the banners in the room shows that it is her divorce party.
A young boy, presumably her son, can be seen sitting at a corner beside her derping her actions.
Full video loading…
Image and Video source: Raja Nababan Facebook