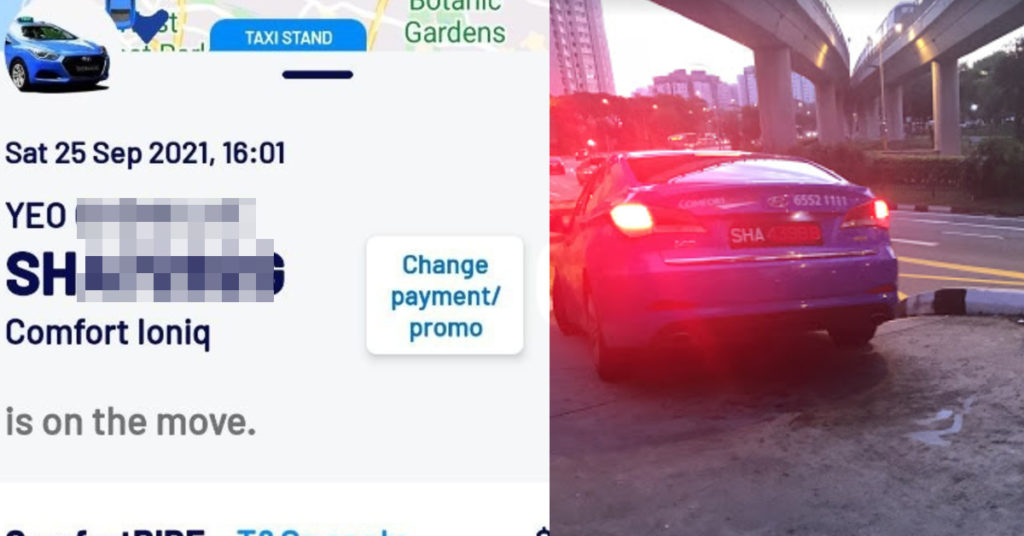 On 25th September, I made a booking with ComfortDelGro Taxi, Yeo **** **** (SHA7282G) accepted my booking. When I reached the taxi stand, to my horror, I saw another group of passengers boarding my cab. I approached the taxi driver and informed him that I had made the booking.
He harshly chased me away, told me to make another booking and that he will cancel mine now.
When I wanted to make a new booking, I realized that the taxi driver has NOT cancelled the booking and thus I'm unable to make another. I had to scramble to make a new booking using another phone. Is this fair for the customer who is bringing 2 young daughters and has made a booking for a taxi to go through such a hassle just to rebook for a trip?
To everyone else out there, please take note of this taxi driver – Yeo **** **** (SHA7**2G) if you happened to booked his cab, please monitor your booking closely in case such issues happen to you or that he has made his way off with another group of passengers.