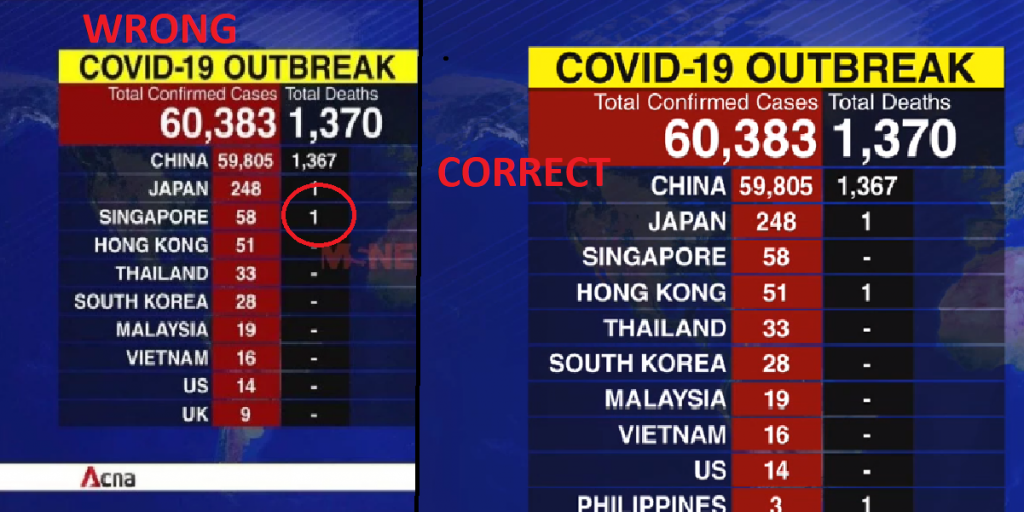 Earlier today, Channel News Asia reported on TV that there is one death in Singapore.
But this was quickly corrected and the new news published saying that its a mistake.
Gov.sg also send out a Whatsapp message to indicate that the mistake has been corrected.

The correct death figure was reported for Hong Kong and NOT Singapore.
As of now the only countries to have death cases due to the Corona Virus is
China
Philippines
Hong Kong
Japan