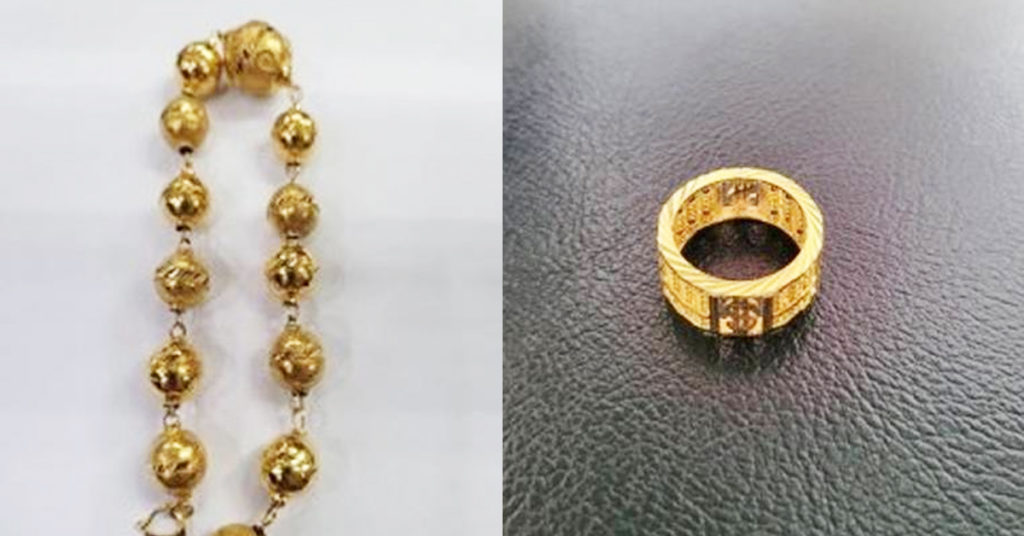 According to the Police, A couple has been arrested after they were caught trying to pawn a few fake gold jewellery to pawnshops.
The couple who is in their early 30s were arrested on Friday (Sep 10). They cheated the pawnshops of over SGD$51,000 with their fake gold.
Between May 29 and August 10, police said that they received multiple reports from local pawnshops alleging that they had been defrauded of $51,000 by taking in phoney gold jewellery from their clients.
The couple was eventually arrested and 4 other accomplices were also charged.
If they are found guilty of abetment with conspiracy to cheat, they can be jailed up to a maximum of 10 years.
The Police said:
"The police would like to advise pawnshop owners to be vigilant against similar ruses, and to check and verify the identities of individuals who pawn items at their business premises, including their guarantors."
"Pawnshop owners are also encouraged to carry out a detailed examination of the items to be pawned before making any transactions."