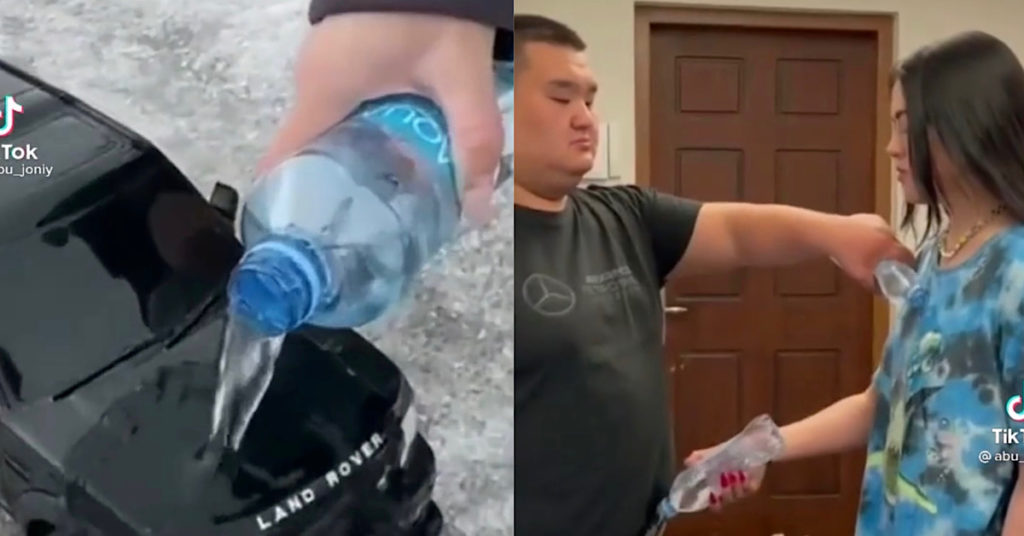 A parody video seen on Tiktok showing people using water to water different things to make it grow to the desired item and size.
The video first shows a lady watering a toy model Range Rover till it becomes a life sized real car.
Seeing this, a couple decided to pour water on each other's parts to see if it works.
Full video loading…
Image and Video source: Tiktok user @ abu_joniy