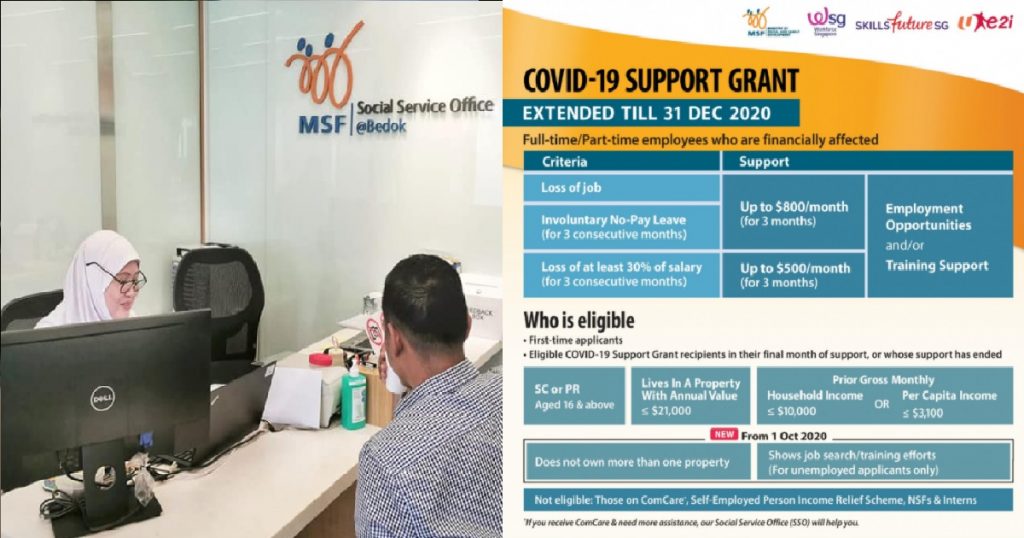 The Ministry of Social and Family Development (MSF) just released information of how eligible applicants for the Covid-19 Support grant can apply.
Deputy Prime Minister and Minister for Finance, Heng Swee Keat, announced earlier last month that the CSG will be extended to the end of December 2020.
Existing applicants who previously applied for the grant (successfully) can reapply once more from October 1 onwards, provided they meet the eligibility criteria:
All CSG applicants (first or second time applicants) who are unemployed, need to prove their job search or training efforts.
CSG applicants mustn't own more than one property.