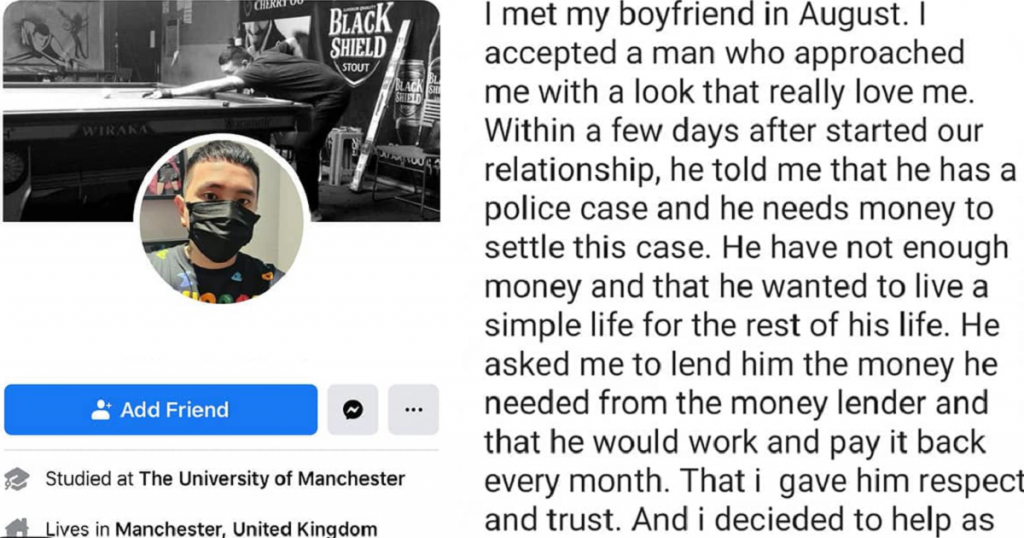 Facebook user Bei Yvonne recently took to Facebook to voice her frustration after her friend got scammed by a man she believed was her boyfriend. Her friend borrowed $7,000 from a money lender to help this guy, but he disappeared after receiving the money. A police report has been made.
Here is the full story.
Very unfortunate and love in disguised happened to one of my friend and she is distressed and being left broken with a lump sum of money being cheated.
All girls please beware of this monster and let us make him viral to spread awareness!Photos and his fb accounts is attached and all need to know the evil deeds he has done to girls.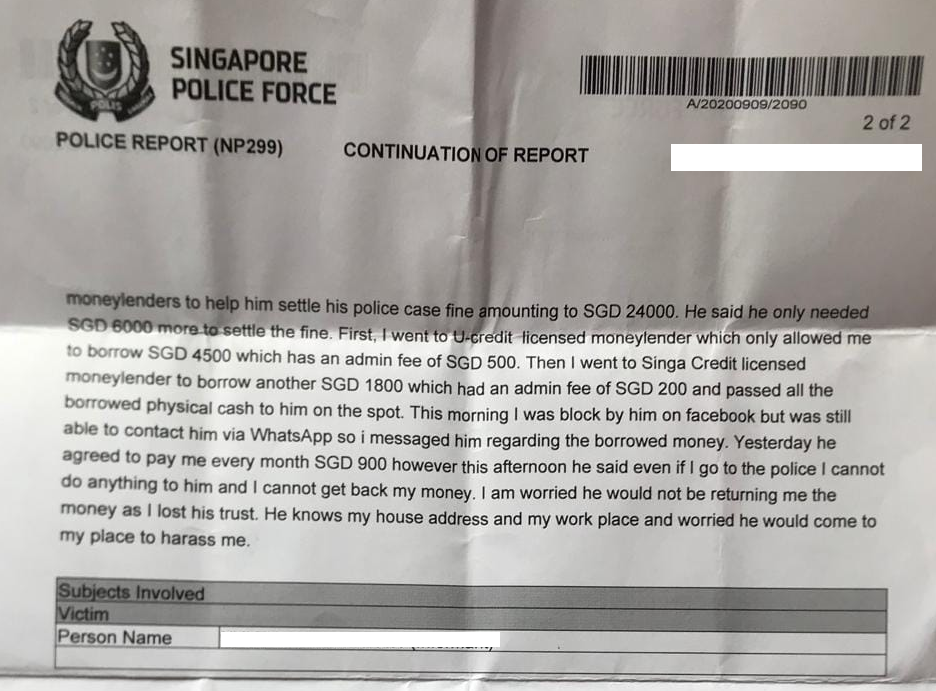 My friend borrowed a sum from a money lender just to help this so-called boyfriend. Once he got the money of $7000! he disappeared into thin air and block my friend from all possible ways of contacts! As a foreigner, coming to sg work is already very tough , still got cheated in love and money!