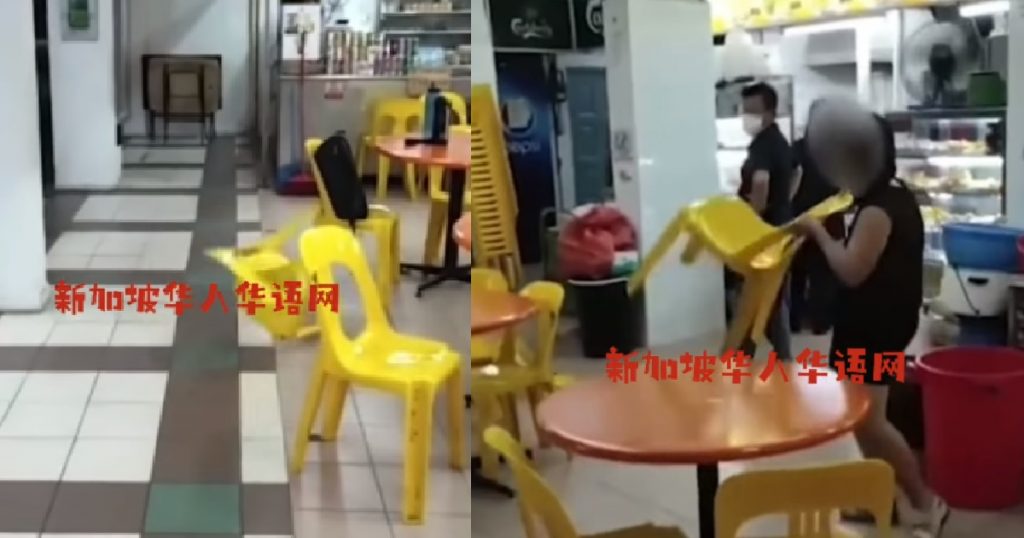 A video was recently uploaded to the SG Chinese Community Facebook page showing an auntie making a mess at a coffee shop.
According to the post, the incident happened on 10 Jan 2021 at a coffee shop located at Block 65 Yishun Ring Road. It was reported that the auntie has been creating the mess at the coffee shop for 4 days straight.
It can be seen in the video that she was throwing chairs all around the place. It was even mentioned in the post that she allegedly waving a knife at others.
Video Loading…