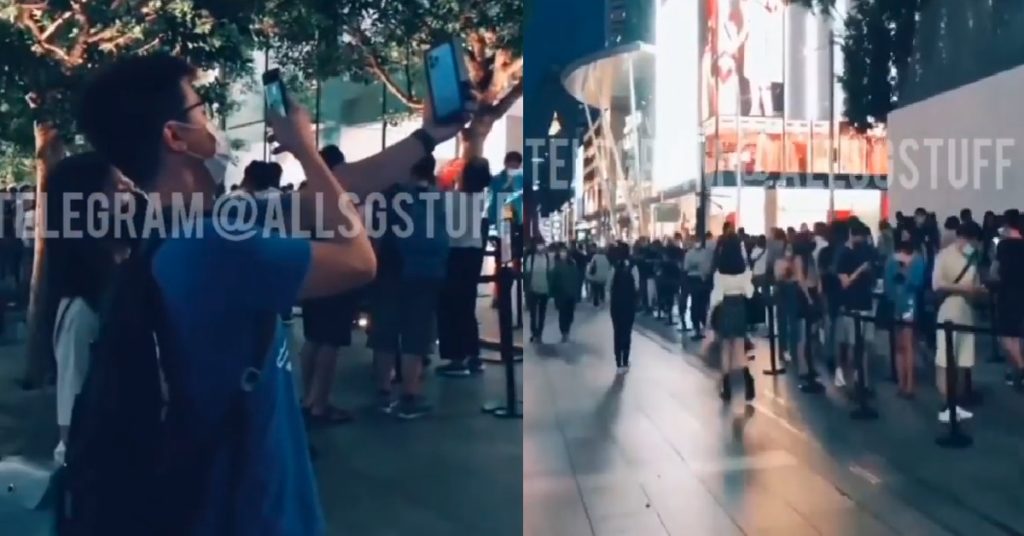 A video emerged online showing crazy long queues forming outside the Apple store at Orchard.
They were purportedly queueing to get the new iPhone 13 as it was the launch day of the product.
Many people were seen gathering in groups of more than 5 and social distancing was negligent to say the least.
FULL VIDEO LOADING…
Image and video source: @allsporestuff on IG