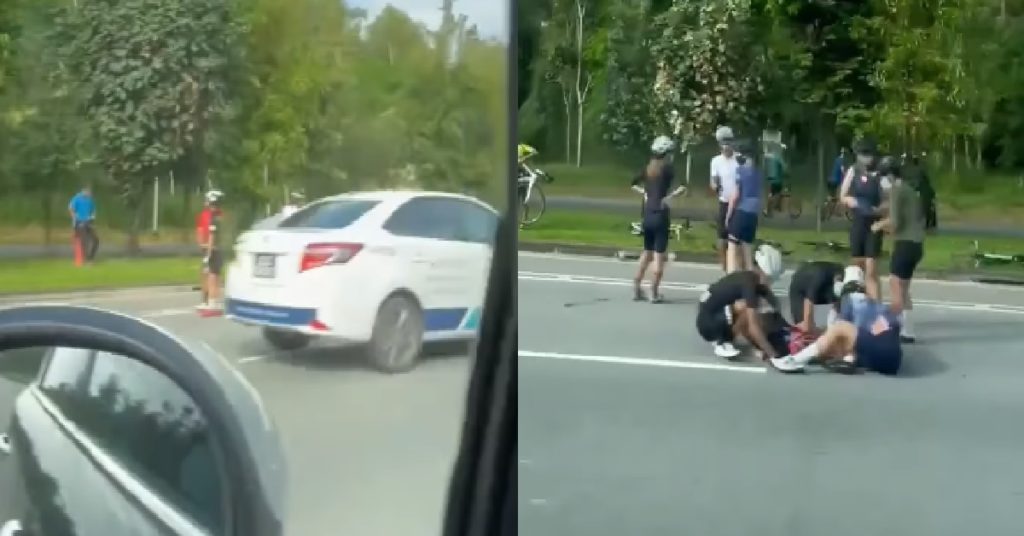 A cyclist was seen down on the road along Tanah Merah Coast Road following what is presumably a crash.
The netizen who captured the video shared that the cyclist didn't look very good, as passers-by rendered aid to the stricken cyclist.
An Aetos Auxiliary Police car was also seen present at the scene.
Here is what the netizen said:
"Just captured a cyclist down along Tanah Merah Coast Road. The cyclist don't looked good. On my way back after 10 minutes, Aetos was there but not before when I was on the opposite lane to Changi Naval Base. Wishing cyclist a speedy and full recovery. " – Lee
FULL VIDEO LOADING…
Source: ROADS.sg