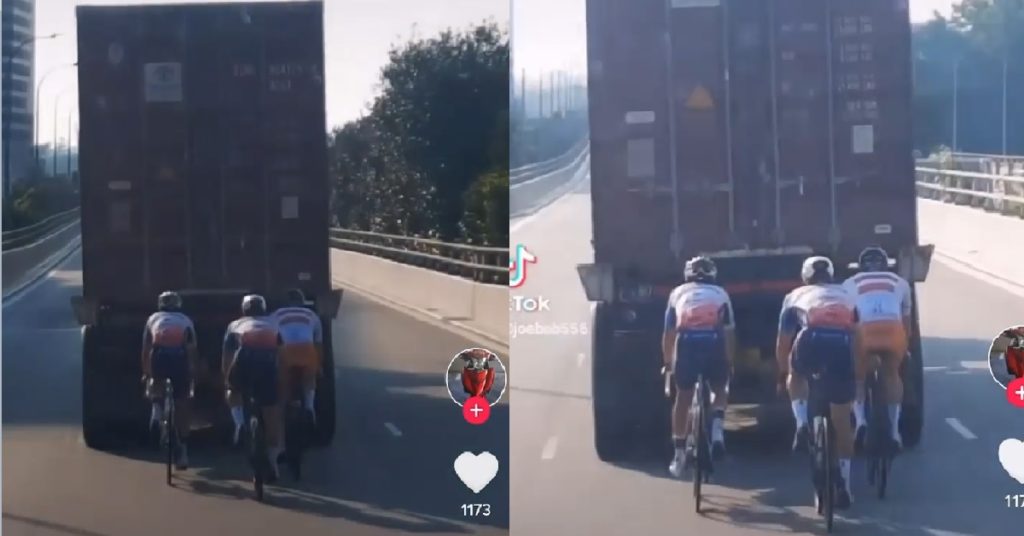 A video emerged online showing a trio of cyclists who presumably aren't very intelligent.
They were seen tailgating a huge lorry on the road, as well as riding in the middle of the lanes.
They were riding very close to the lorry, presumably because the three musketeers wanted to become human minced meat.
It is unclear where the incident happened but one thing is for sure though, stupidity knows no boundaries.
FULL VIDEO LOADING…
Source: @joebob556 on TikTok