A driver shared how he was driving along Orchard road and changed lanes, overtaking one of two cyclists on the road.
The cyclist that he had overtaken, had apparently gotten angry at him and sped up in front of him to point middle finger at him.
The driver also said that the cyclist was shouting vulgarities at him while cycling with one hand, and using his other hand to film him on his phone and cycling into the middle of the road.
He added that the cyclist allegedly knocked on his side window aggressively at a traffic stop, and they got into a confrontation for about a minute.
The incident happened on 6 August at about 9.30pm, along Orchard Road, and a police report has since been lodged against the cyclist.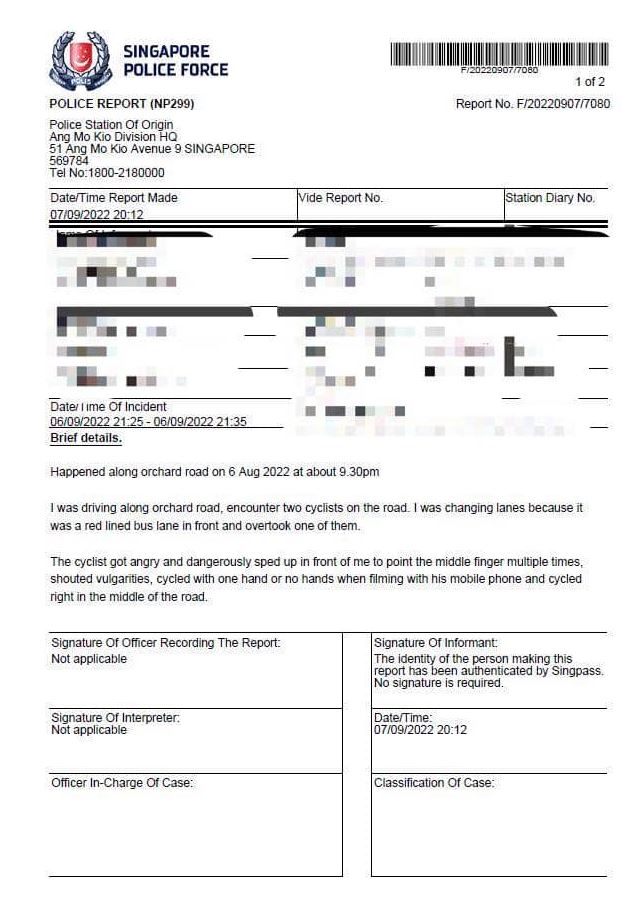 Here is what he said
"Happened along orchard road on 6 Aug 2022 at about 9.30pm. Encounter two cyclists along Orchard Road. I was changing lanes because it was a red lined bus lane in front and overtook one of them.
The guy got angry and dangerously sped up in front of me to point the middle finger multiple times, shouted vulgarities, cycled with one hand or no hands when filming with his mobile phone and cycled right in the middle of the road.
While the traffic stopped in-front of concord hotel, he angrily and aggressively banged on my side window where a confrontation began for a minute or so."