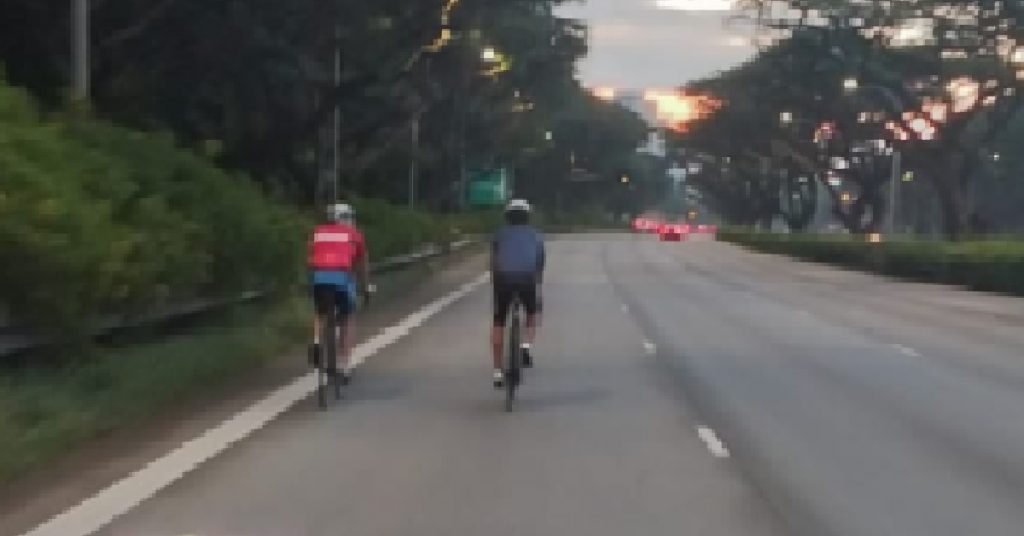 A Facebook user has posted a photo of 2 cyclist cycling on the expressway. From the photo, the 2 cyclists were seen cycling on the fourth lane of the expressway. They had occupied the whole lane for themselves.
According to the Singapore traffic rules, cyclists is not allowed on the expressway. They are practically putting their life on the line as cars on the expressway tend to travels at a faster speed as compared to the cars on the normal roads.
The cyclists aside, the driver who took the photo has unknowingly broken the traffic rule as well. According to the law, using of mobile devices is prohibited while one is driving on the road.