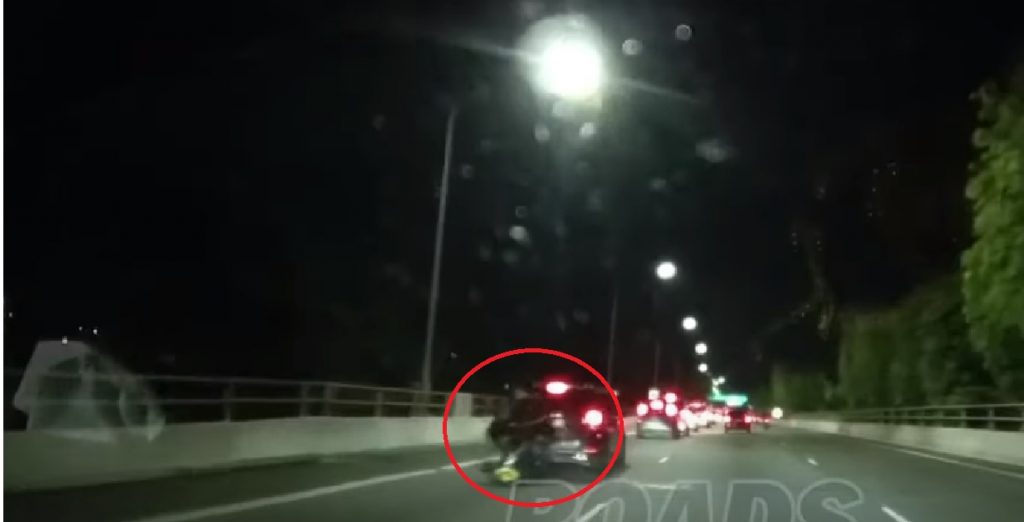 A video of an accident between a motorcyclist and a car is circulating on social media. The accident happened on the Seletar Expressway (SLE) on the 14 Aug 2020.
From the footage shared by Road.sg, the motorcyclist was tailing a car closely. The motorcyclist was then sent flying after crashing into the car in front. Hopefully, the motorcyclist was not badly injured.
To all road users, please be mindful to keep a safe distance while driving on the road.
Video Loading…