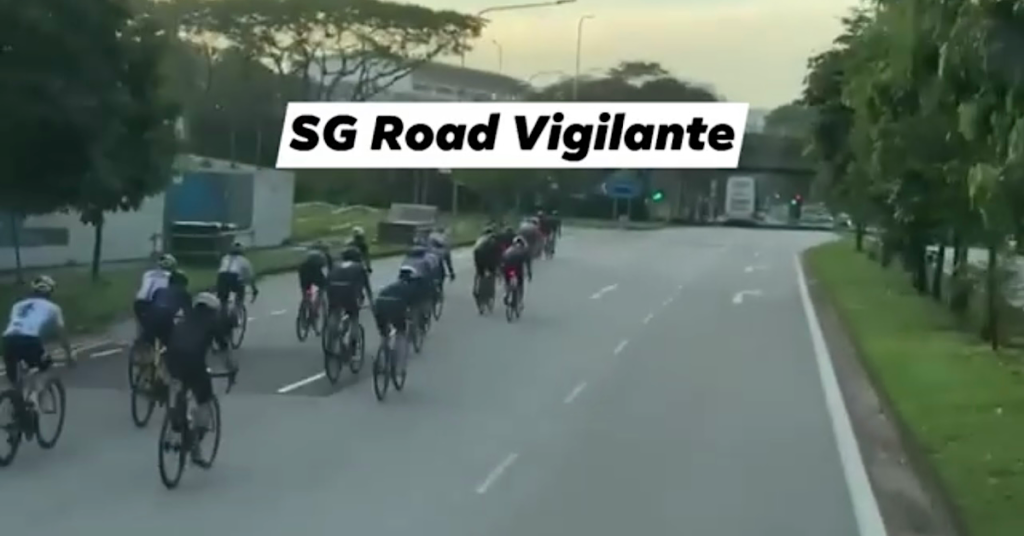 A video has emerged on Facebook showing a big group of cyclist participating in the "Tour de Jalan Bahar" this Sunday morning (5 Sep).
They were seen from an in car camera footage cycling along Jalan Bahar with no regard for traffic rules as they spread out and hogged over two to almost three lanes of the road.
As a result of their lack of regard of traffic rules, cars have to cut all the way to the first lane just to avoid the whole gang of them.
Full video loading…
Image and Video source: SG Road Vigilante – SGRV Facebook