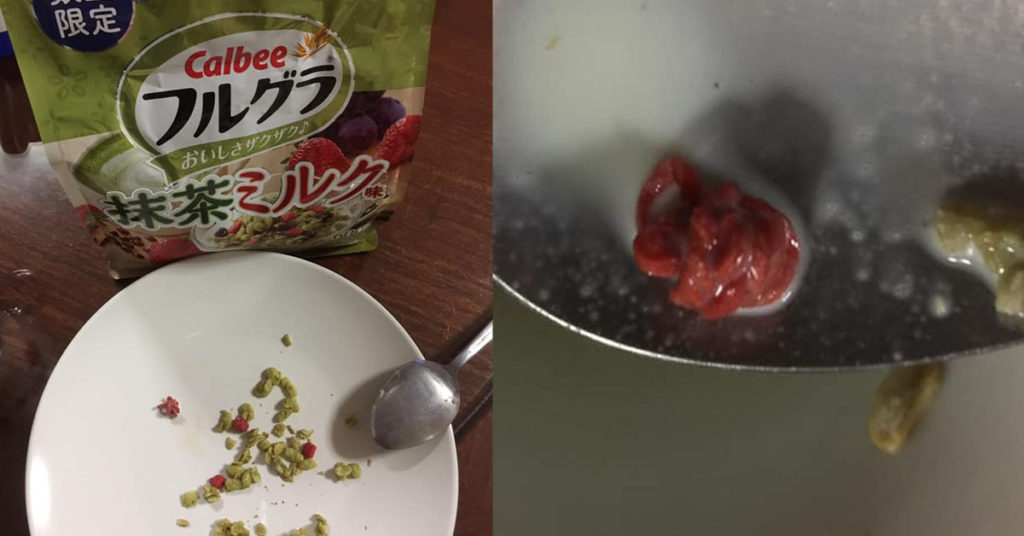 A netizen was shocked after finding a rubber band in her Green Tea flavoured granola oats.
The red piece of rubber band was coiled up and it resembles a dried strawberry fruit.
The netizen said:
found a coiled rubber band inside my packet of Calbee granola which I purchased from Donki ; nearly swallowed this rubber band because the color/texture is similar to the granola.
Imagine if this is fed to the children or the elderly , DON DON DONKI Singapore Calbee カルビー Singapore Food Agency (SFA)
Full Video Loading…