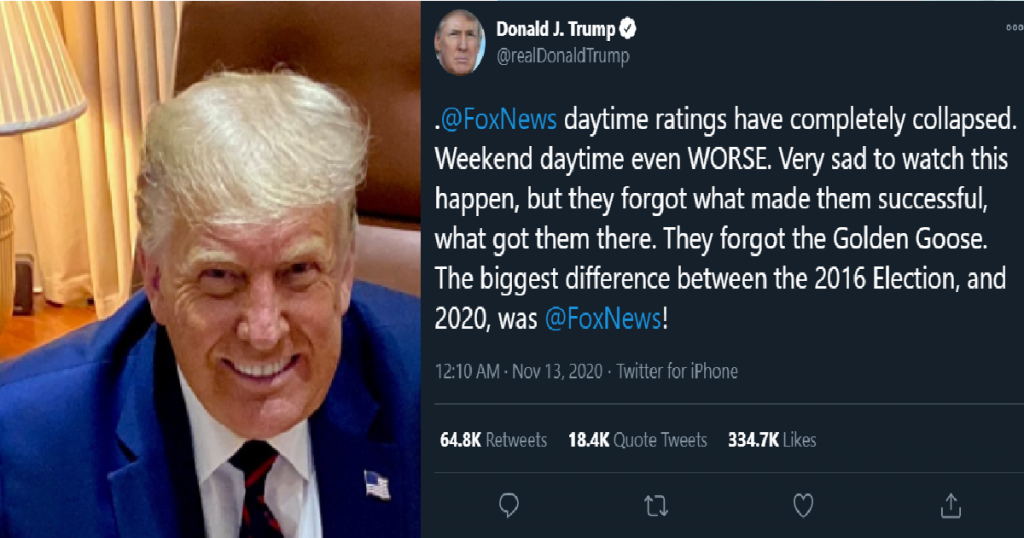 Following his loss to Joe Biden in the United States' Presidential Election, Donald Trump has told Axios that he intends to start a digital media company of his own to "wreck" Fox News.
Sources close to Trump have said that rather than starting a cable channel, Trump wants to start a digital media channel online because it would be cheaper and less time-consuming, adding that Trump will be spending a lot of time "slamming Fox".
Trump also took to Twitter to slam Fox, saying they had forgotten "what made them successful and what got them there".
He is also refusing to concede his defeat in the elections, launching multiple lawsuits in states such as Pennsylvania, Arizona and Michigal to fight the election results.
Images source: Donald Trump Facebook and Twitter