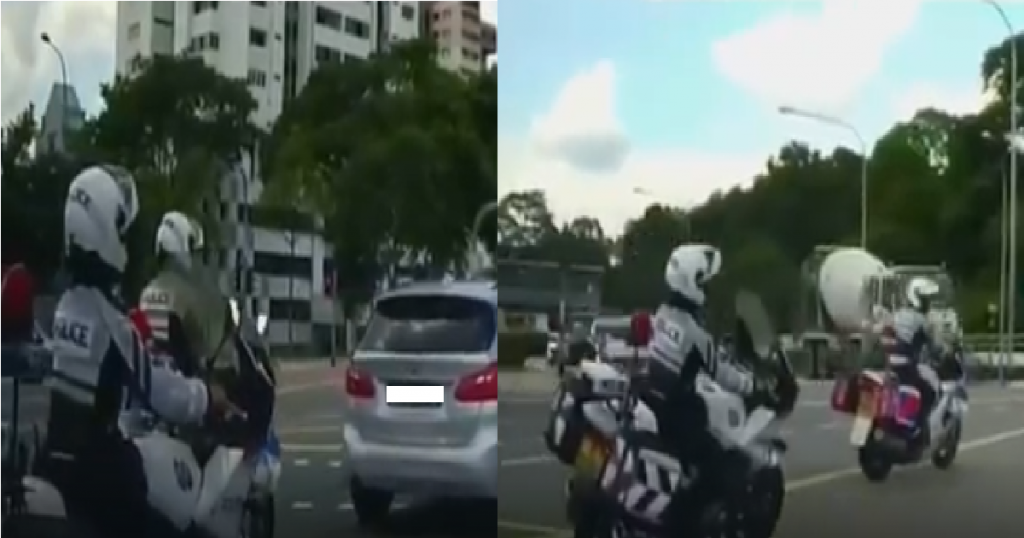 A BMW was seen making an illegal u-turn right in front of 4 traffic policemen in a Facebook video uploaded on SG Road Vigilante.
The driver either has balls the size of asteroids of he just simply lacks awareness; irregardless, I'm assuming he's going to be receiving a love letter from LTA very soon.
The BMW was on the 2nd lane from the right when making the u-turn, which is not allowed.
The Traffic Police were also on the same lane as the errant BMW but they didn't pursue the car, because doing so would place their lives in danger.
Image and video source: SG Road Vigilante – SGRV Facebook