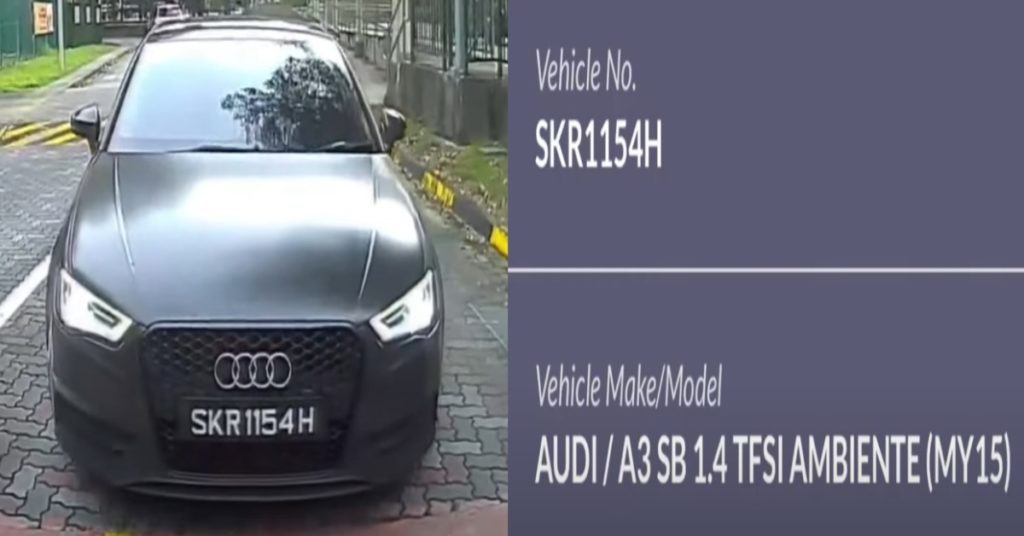 An Audi A3 bearing the car plate of SKR1154H was caught on an in car rear dashcam tailgating out of a carpark gantry.
The incident purportedly happened at Edgefield Plains on 22 Oct 2021 at around 1745 hours.
The Audi also appears to be fully tinted, prompting netizens to comment that the driver has money to buy and modify it, but cannot even spare money to pay for the carpark fees.
Full video loading…
Image and Video source: SG Road Vigilante Youtube