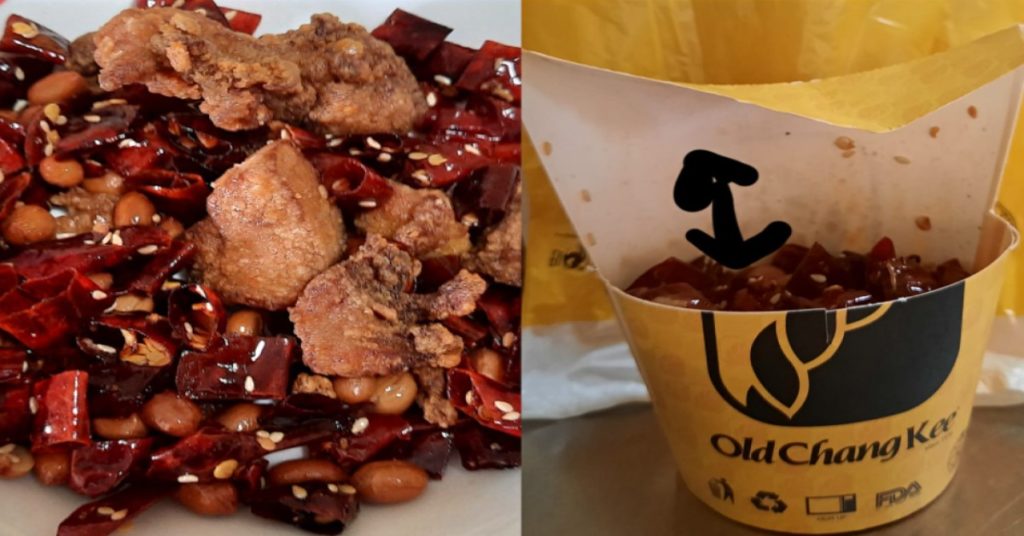 A netizen recently posted on social media complaining about the quantity of Chicken given in Old Chang Kee's Fiery Spicy Chicken (LA ZI JI) 辣子鸡 Sichuan's classic spicy chicken cuisine.
She added that she paid S$3.90 for it and was disappointed when she opened the box as she saw that inside the container, there is so much dry chili but only a few pieces of Chicken.
She also alleged that the amount of food given was also not filled to the brim, and she should have used the money to buy chicken rice instead.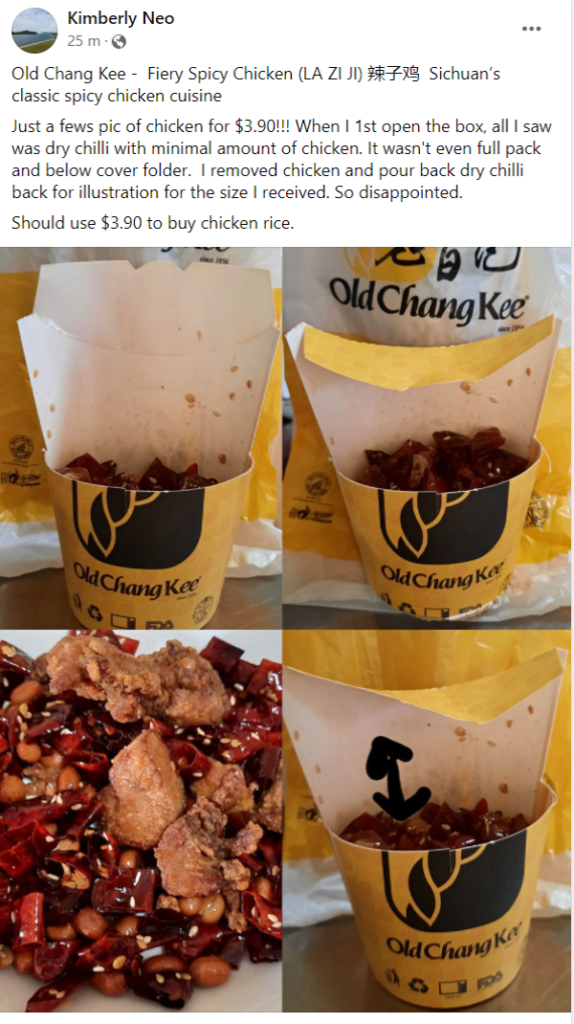 Image source: Kimberly Neo Facebook