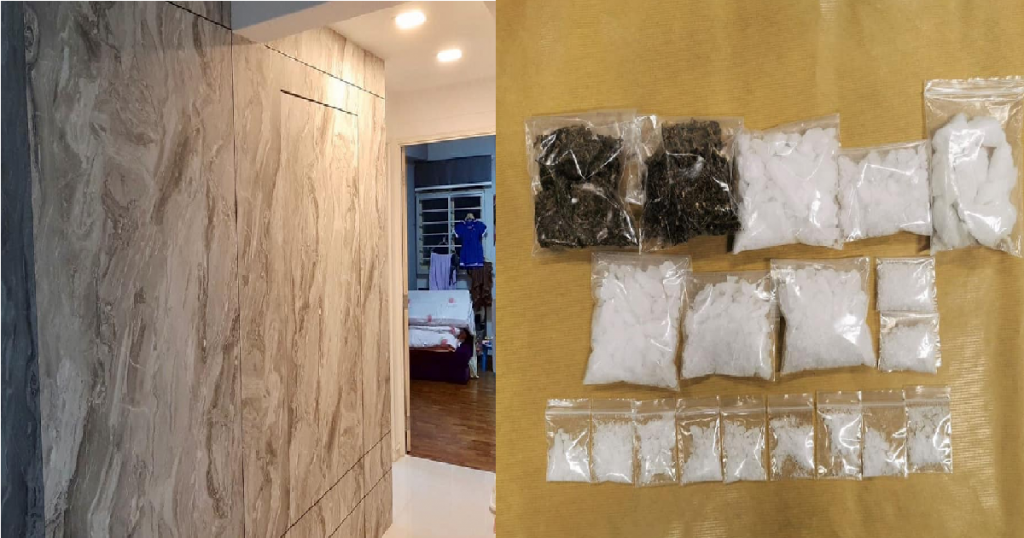 The Central Narcotics Bureau (CNB) released a statement on Facebook, sharing how a suspect hid behind a false wall inside a storeroom during a drug raid on November 26.
A flat in Edgefield Plains was raided and a 25-year-old Singaporean man and a 26-year-old Singaporean woman were arrested; a total of 32 packets of Ice (631 grams), 3 packets of cannabis (113 grams) and 16 ecstacy tablets were seized; cash of $25,393 were also seized during the raid.
The 25-year-old man was spotted hiding behind the false wall during the raid, he put up a struggle while resisting arrest and officers utilised necessary force to subdue and arrest him.
At the time of writing, investigations are still ongoing.
Images source: CNB