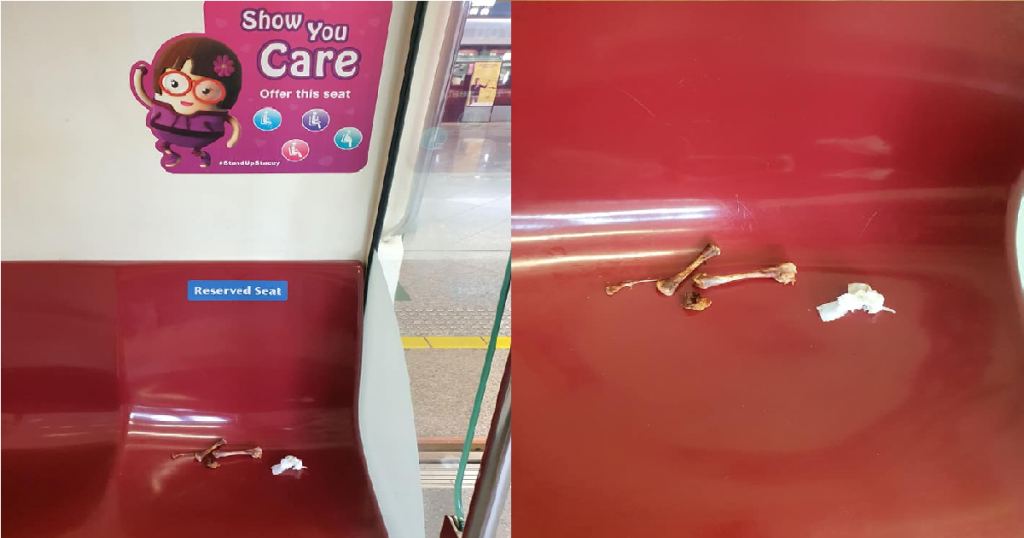 Photos emerged on social media depicting a used tissue paper and chicken bones discarded on an MRT seat.
Shared by Facebook user Xiao Xue onto the popular Facebook group Complaint Singapore, she lamented on how the person who discarded the food waste onto the seat as someone from a "3rd world country".
The incident purportedly happened at Tanah Merah MRT Station and the cleanly eaten chicken bones and tissue were left on a reserved seat.