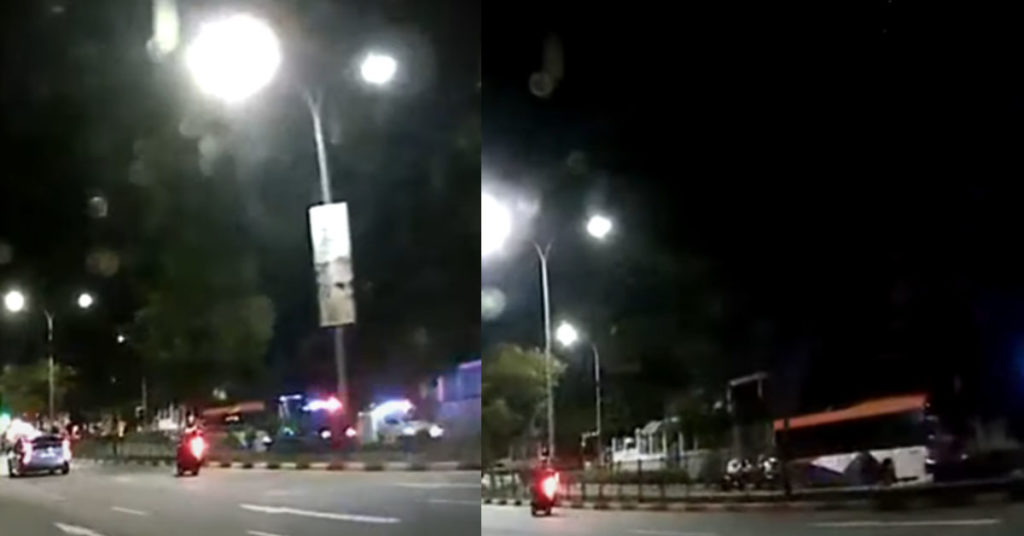 A 31-year-old cyclist was drunk when he was hit and pulled by an SBS Transit bus. When he was struck, he was riding through a pedestrian crossing in Pasir Ris.
The Filipino victim was hit at the intersection of Loyang Avenue and Pasir Ris Drive 1 at 10.30 pm. He worked as an aircraft technician in Singapore and he was riding home from work when the accident happened.
The bus driver was making a turn when he hit the victim, He felt an impact on the front area of the bus while doing so. He said he did not instantly slow down because other vehicles were approaching from behind, so he completed the turn and came to a halt on Loyang Avenue.
Only to discover later that the man had been dragged under the bus, the Singapore Civil Defence Force arrived and tried to save the victim but he was later pronounced dead on the scene.
Investigations are ongoing, the driver may not be charged for the accident.