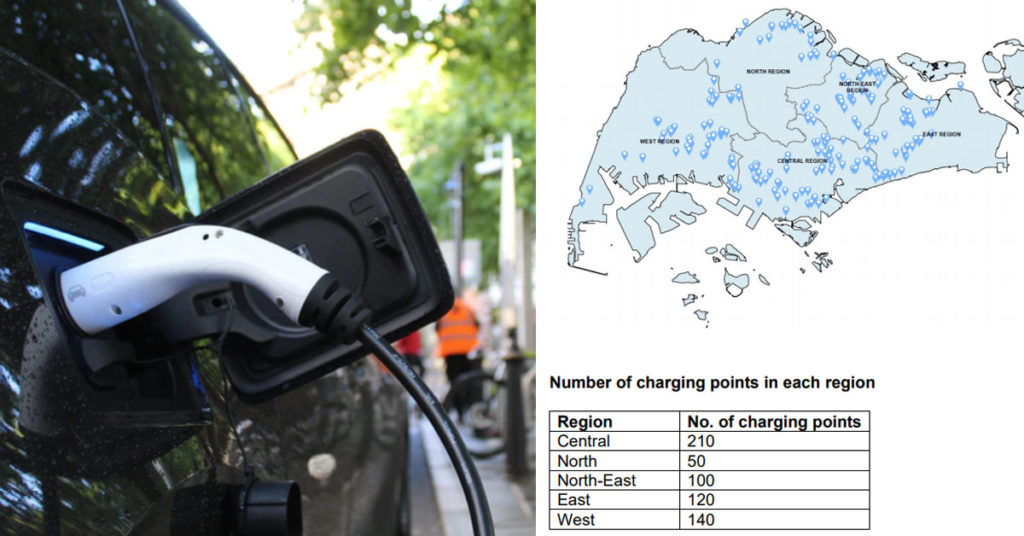 LTA released a statement stating that they will target to install 40,000 electric vehicle charging points by 2030 at public car parks across the island.
The tender to install EV charging points in participating public car parks in the Central, East, and West regions has been granted to ComfortDelGro Engineering Pte Ltd and its consortium partner, ENGIE South East Asia Pte Ltd.

Primech A&P Pte Ltd and its consortium partners – Charge+ Pte Ltd, Sunseap Group Pte Ltd, and Oyika Pte Ltd – have been granted the tender to install EV charging infrastructure in participating car parks in the North and North-East areas.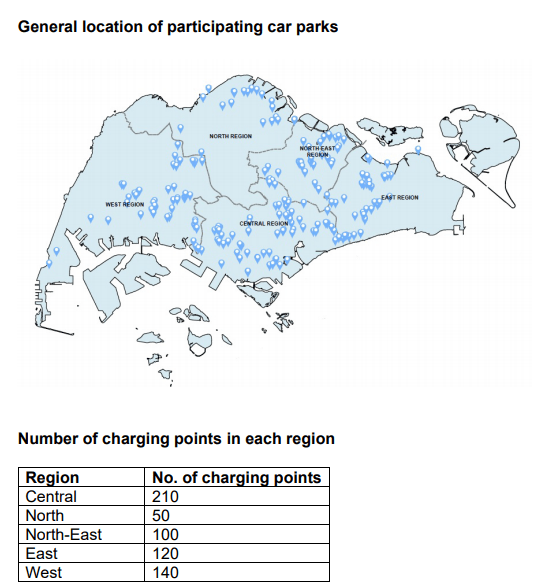 To support EV adoption in Singapore, it is critical for Government to partner the growing EV charging sector to build up a comprehensive and accessible charging network. The keen industry participation in this pilot tender demonstrates strong interest by the private sector to play a part in shaping Singapore's EV landscape.
URA and LTA will work closely with ComfortDelGro, Primech A&P, and their respective consortium partners to deploy the EV charging stations at their allotted car parks, which are expected to be installed and operational by the third quarter of 2022.