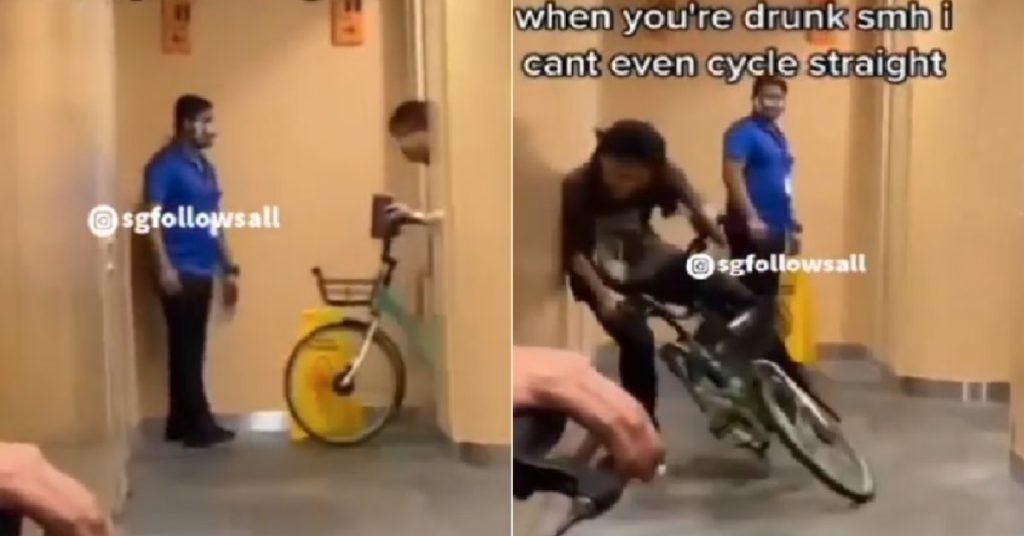 A video emerged online showing a drunk guy cycling into a public toilet.
He was seen drunkenly emerging from the toilet on his bicycle and struggling to balance on the bike as one of the staff members stared at him.
He captioned his video:
"Don't cycle into the toilet when you're drunk smh I can't even cycle straight".
FULL VIDEO LOADING…