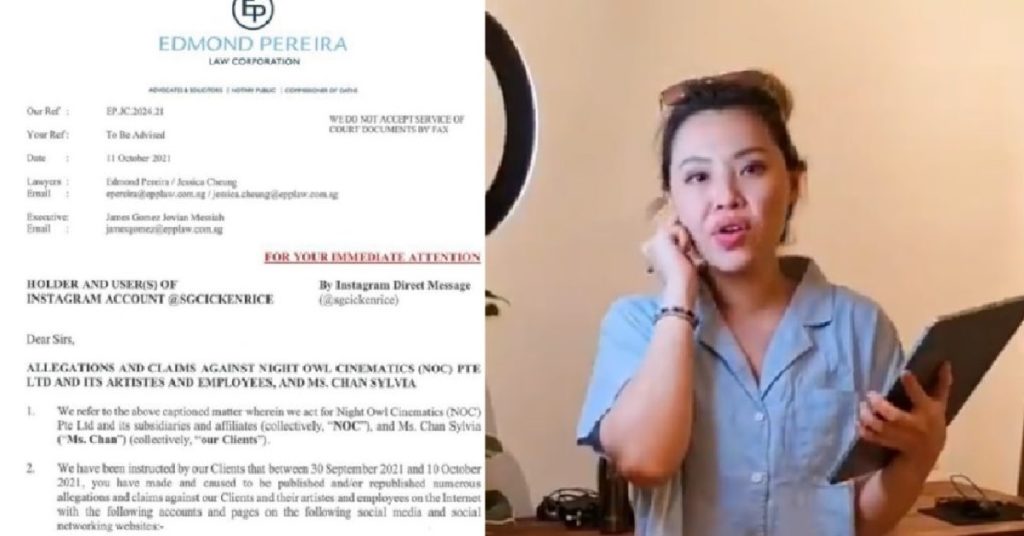 Following allegations against Sylvia Chan, the co-founder of Night Owl Cinematics, of mistreating her employees; they have since hit back and issued a lawyer letter to Instagram account @sgcickenrice.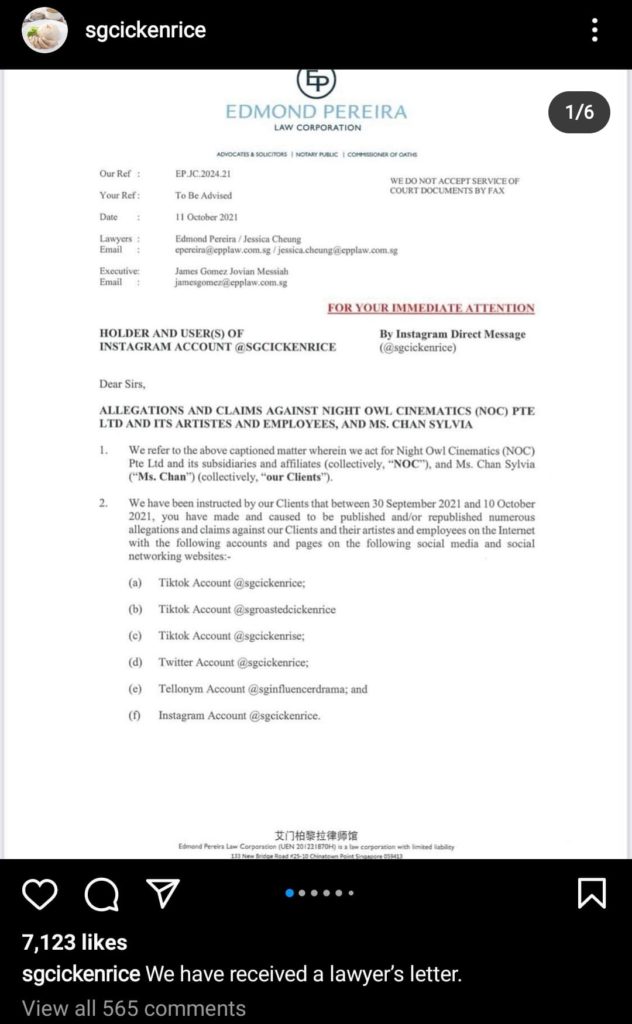 The lawyer letter, drafted by lawyers Edmund Pereira and Jessica Cheung from Edmond Pereira Law Corporation, was posted by @sgcickenrice onto their Instagram profile.
The lawyer letter demanded a cease and desist of the allegations against NOC and Sylvia, among others, with a list of allegations being listed with reference to the claimants in the lawyer letter.
At the time of writing and following the issuance of the cease and desist lawyer letter, all posts on the @sgcickenrice have since been taken down, save for the post of the lawyer's letter.
NOC through their lawyers, demanded compliance by "no later than 10am on Tuesday, 12 October", threatening to commence legal proceedings against the Instagram account.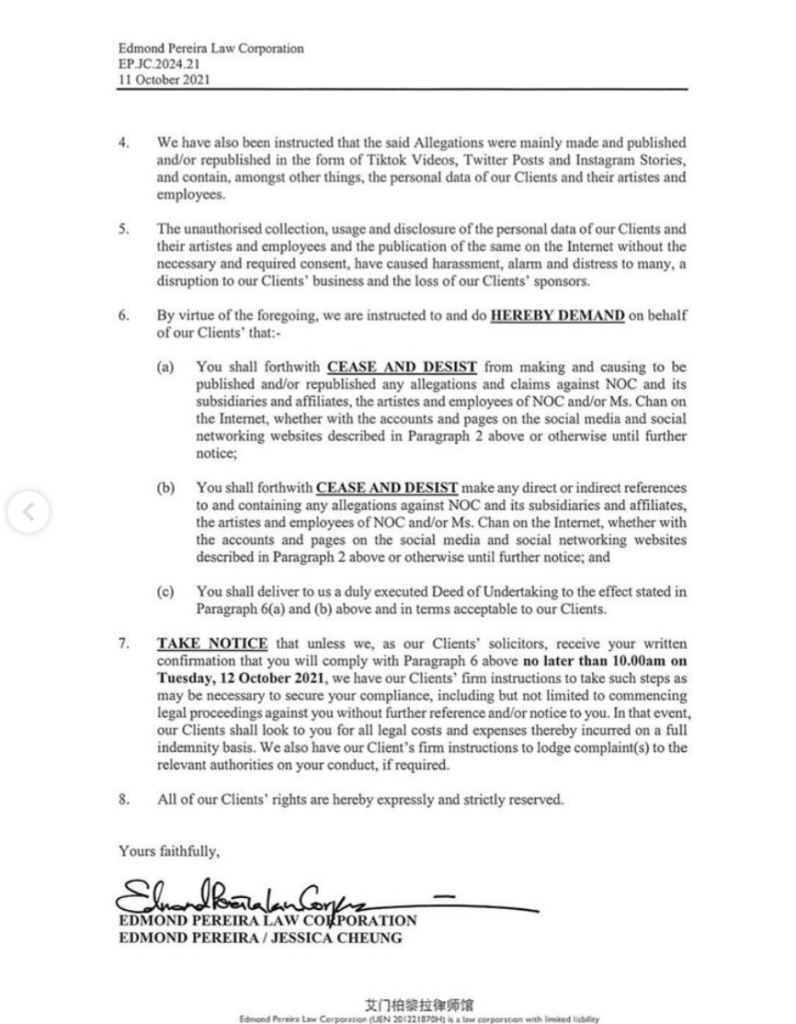 NOC also posted a statement on their Instagram page, responding to some of the allegations.
The immediate online response to their statement was one of backlash and disappointment.
Response to the post of the lawyer letter has been largely negative, with many netizens expressing support for the Instagram account and disappointment for NOC.
Images source: Edmond Pereira Law Corporation via @sgcickenrice, @nightowlcinematics and @sylsylnoc on IG
Recap