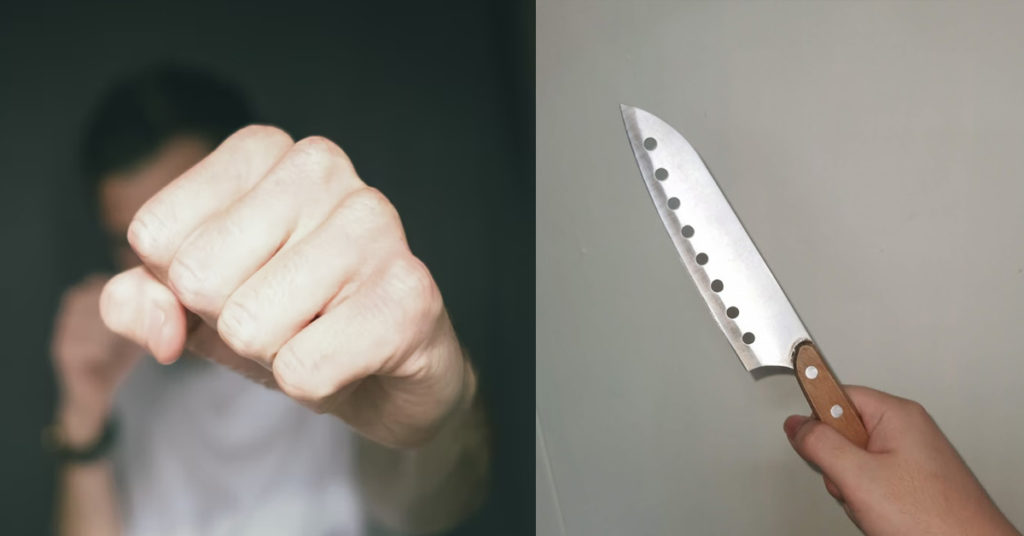 42-year-old Andrew Ng Chuan Hock was jailed 5 years and 7 months after he was charged for voluntarily causing hurt by dangerous weapons and a charge of deliberately seriously injuring a person.
Court hearings did not indicate the relationship between the defendant and the elderly woman.
The man went to the kitchen to grab a knife and later threw a shoe rack to the face of the 76-year-old elderly woman and proceeded to slap her in the face.
He then took multiple items to hit her head till she bleed, the items includes a handphone charger and a piggy bank.
The elderly woman pressed the emergency help button at home and two senior citizen healthcare workers arrived, the man threatened the workers and said that he will chop both of them if they leave.
While the two of them were struggling to escape from the defendant, the defendant immediately turned one of the victims over, kicked her against the wall and stepped on her abdomen, claiming that she had just killed the aunt and would kill her next.
The man then used the knife to slash the health worker resulting in a 4cm laceration, he continued stepping on the worker's stomach and said "It is better for you to die." The commotion attracted the attention of neighbours and the incident was reported to the Police.
When the Police arrived, the man took the knife and pointed it at the Police. The man was eventually arrested by the Police and a blood test revealed that the man had Codeine and Methamphetamine in his system.