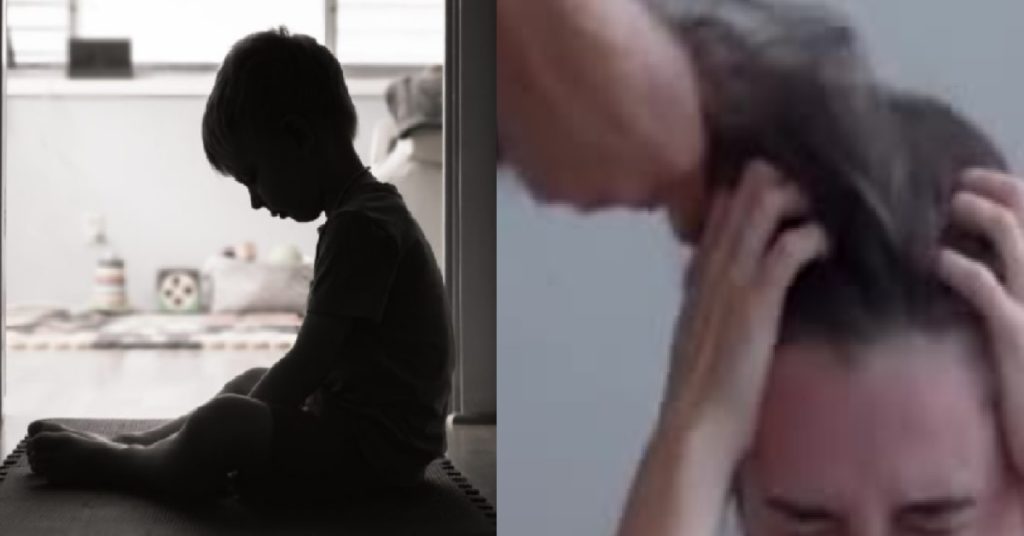 A 38-year-old housewife reportedly assaulted her own daughters, aged 6 and 10, under the pretext of "disciplining" them.
She pleaded guilty to 7 counts of abusing her daughters, and 4 other similar charged will be considered during her sentencing set at a later date.
She slapped, kicked and dragged one of them by pulling her hair, resulting in the 10-year-old girl breaking her teeth.
What happened?
The woman's 37-year-old husband installed a CCTV in their home back in December 2018 so that he could keep an eye when the kids were left alone at home.
He then discovered on 18 June 2019 that his 10-year-old daugher's front teeth were broken.
The girl told him that she was slapped and kicked by her mother, resulting in her mouth bleeding and her teeth breaking.
The man then brought his daughter to KK Hospital where she was given 2 days MC.
He didn't confront his wife.
He then went home and checked the CCTV footage and discovered that his wife had attacked both of the daughters.
The woman was seen in the footage slapping, punching and kicking the kids; as well as dragging the 10-year-old girl into a bedroom by pulling her hair.
The elder daughter later revealed that the abuse escalated and got worse some time in 2018, and that it began when she was in K2.
She was hesitant to tell on her to her father because she was scared of being beaten again.
Police investigations commenced on 1 December 2019, with child protection services intervening.
However, after the husband had stepped out, the woman threw a marker at the 10-year-old girl's forehead.
The husband then alerted the child protection officer, who said that he/she would return to visit the home again.
The woman then made the girl lie to the officer that they were playing which resulted in her being hit with the toy.
The girl was discovered with swelling and bleeding on her left forehead after being conveyed to KK Hospital.
And then on 8 March this year, the mother attacked the girl again, telling the investigating officer that she was aware that she was going to prison and wanted the girl to behave before she got locked up.
Images source: Deposit Photos (royalty free) and uq.edu.au