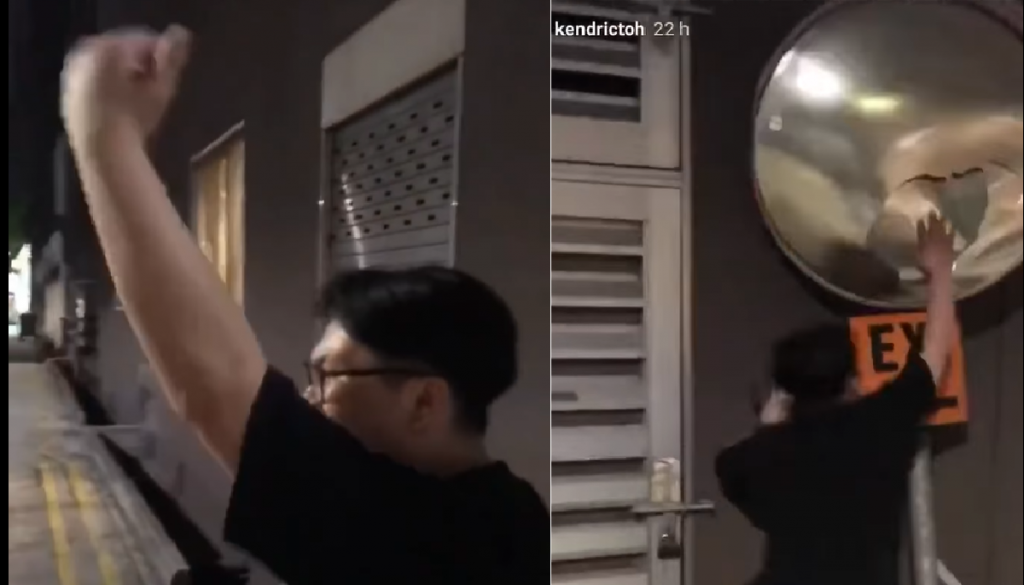 Can anyone explain what is the purpose of punching the mirror? Does he hate his own reflection so much that he had to "punch himself"?
The friend who posted the video claimed that he is drunk. In the 31 second video, the teen can be seen repeatedly attacking his own reflection and finally broke the mirror.
If i can recall correctly, vandalism equals caning?
Full Video: