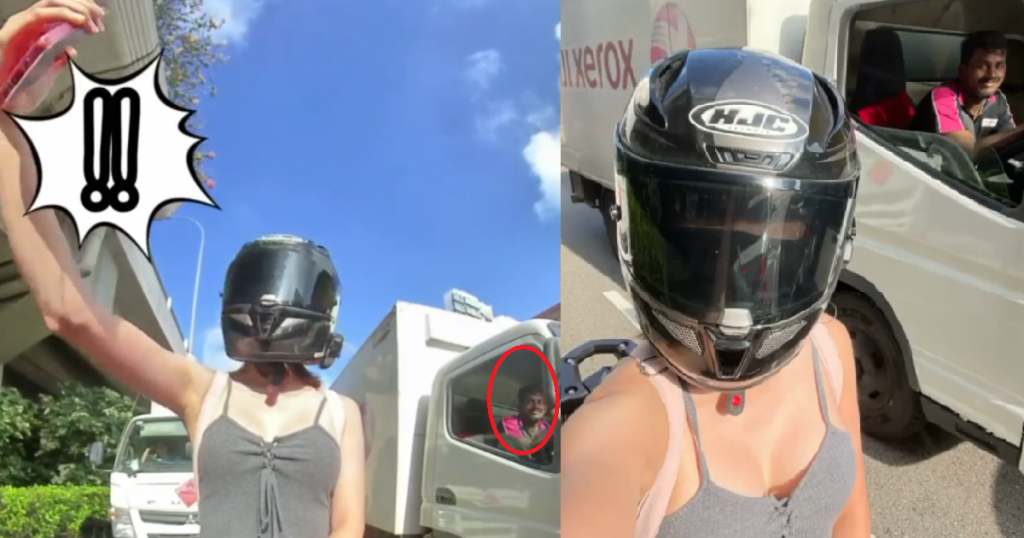 A video was recently shared by a Singapore Uncensored reader which shows a girl riding a Ducati who took a selfie on the road.
The funny part was that she was photobombed by a foreign worker who was driving a truck.
Though she felt awkward, she still managed to tell the foreign worker "nice to meet you". And both of them were left smiling at each other.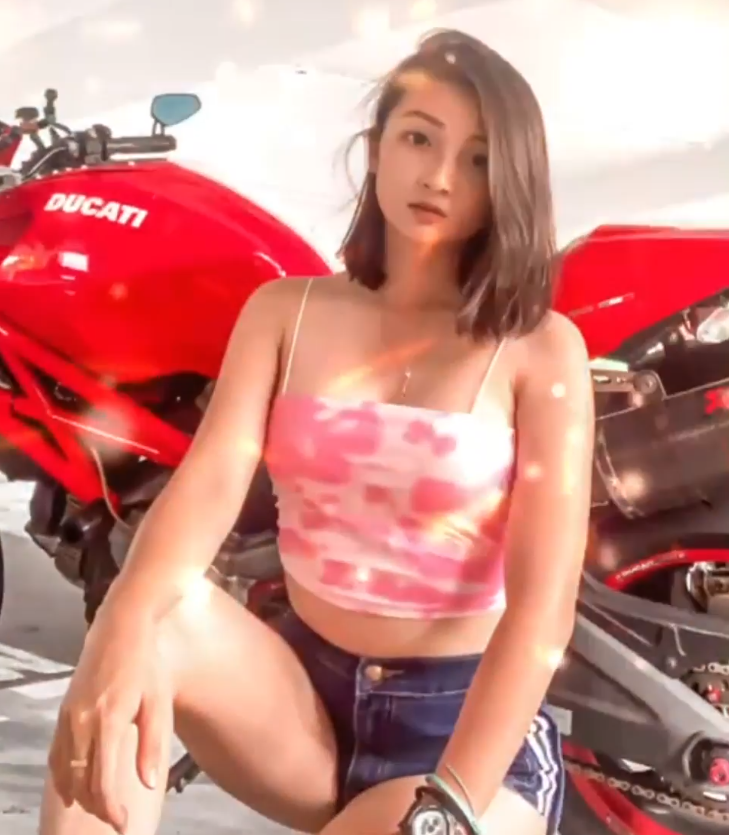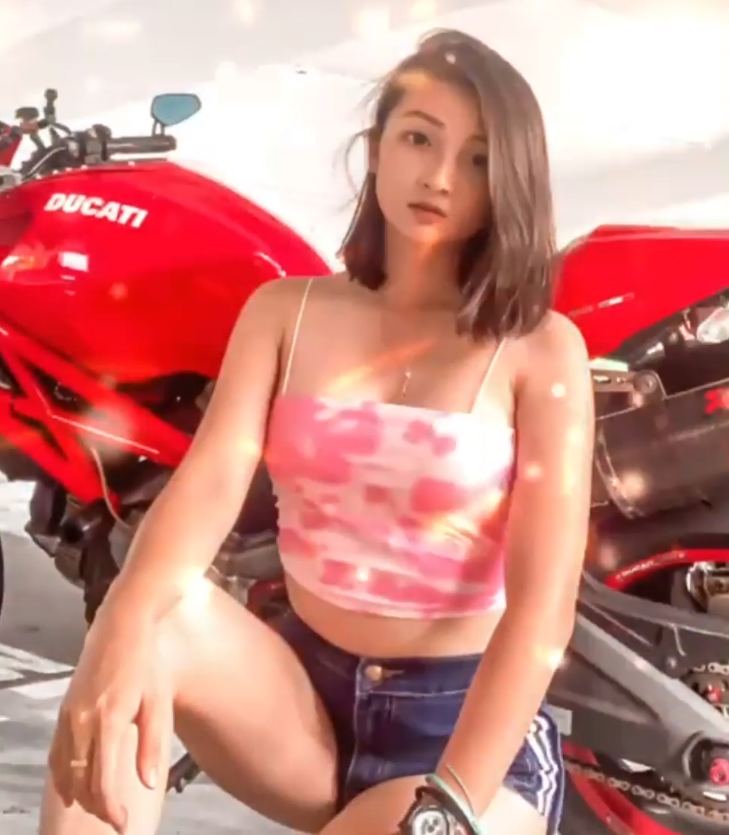 Here's another pic of this extremely cool Ducati Jie Jie.
FULL VIDEO LOADING….