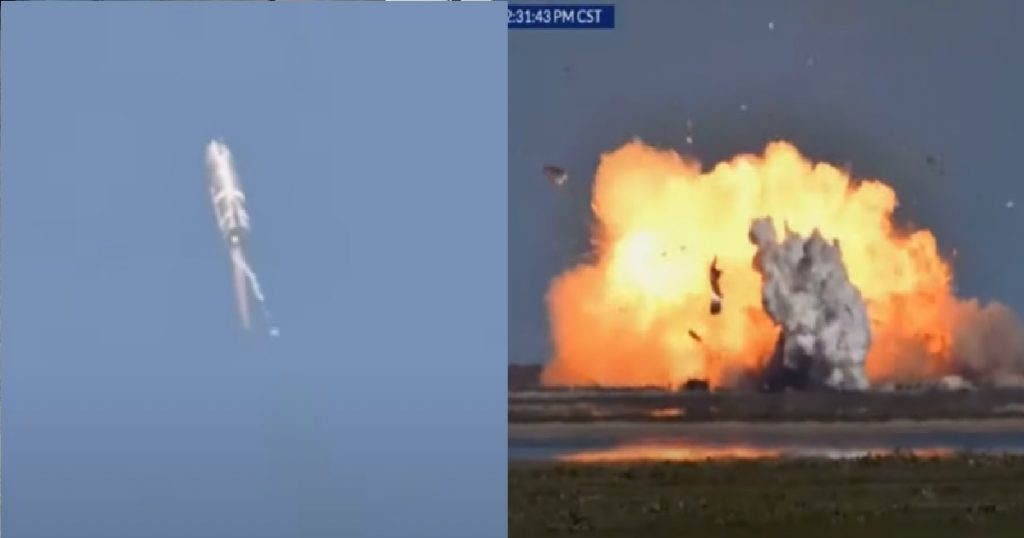 In a high-altitude experimental launch on February 2, a protoype of SpaceX's Starship rocket exploded during a landing attempt, in an accident reminiscent of the previous explosion that also destroyed a test rocket.
The Starship SN9, was a test model of the heavy lift rocket that Elon Musk's SpaceX was developing to carry humans and 100 tonnes of cargo to the moon and Mars.
The 16-storey tall rocket took off and soared into the sky from it's Gulf Coast launch pad, where it reached peak altitude at 10km and hovered momentarily, shutting off its engines and descended nose-down under aerodynamic control.
However, then the rocket flipped its nose upward again to begin its landing sequence, 1 of the 3 Raptor thrusters failed to ignite, leaving the rocket to fall rapidly to the ground in a ball of flames, smoke and debris.
No injuries were reported.
FULL VIDEO LOADING…
Image and video source: NASA, Dante Isopi Youtube