non Finance, non loan, non property, non banking, non credit card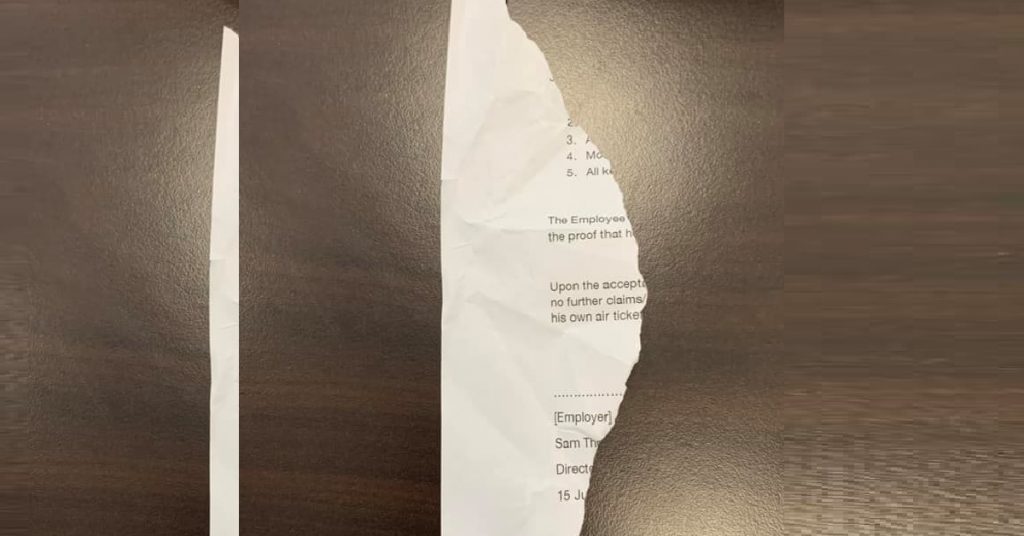 This can happen to anyone locals or foreigners alike. 😔😔😔
Thirteen years of continuous faithful service to the Company, and now they are asking me to resign, otherwise they will be terminating my employment?? On what grounds??
Is this how you treat your loyal employees or is the term LOYALTY is really not in your vocabulary. You people cannot even give a valid reason for giving me a Termination Notice just because I do not agree on your proposal that I will tender my resignation in exchange of the Mutual Agreement you are proposing. One month salary and the 15 days services rendered from 1-15 July 2020.
You did not even allow me to take a photo of your Mutual Understanding Document that you are asking me to sign and to show proof to the Singapore Ministry of Manpower. WHYY??!! You go Berzerk and chase me down and Tear down the God Damn Paper?? Do you have anything to hide?? I still got the little piece of paper that was left with me when you forcefully take the paper out of my hand and destroy it.
Will you call that Acting in Good Faith?? And thinking about the welfare of your employees?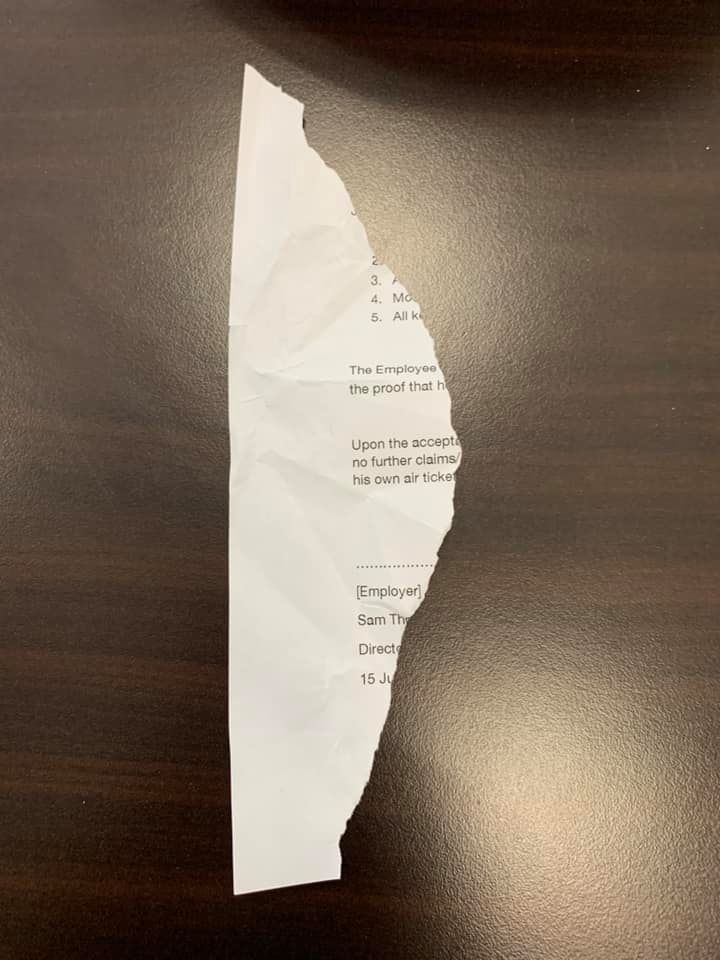 You do not want it to be called a RETRENCHMENT just because you do not want to be responsible for the benefits of a retrenched employee is entitled to. I've been with your Company for THIRTEEN YEARS and wasted all my youth and energy in serving you, and now you just wanted to throw me and treat us like garbage. After the help and sacrifices we've done to take care of your company, now you're just throwing is out of the window.
I need help on how to bring up my case to the Ministry of Manpower or to any Authority or Agencies that can look up to my case and tell my Company that what they are doing is not legal. How many of us your employees you've treated like this way. This was the same method you have applied to my other colleague who was pregnant and will be delivering her baby soon. You also asked her to resign and take your Mutual Understanding Statement after serving you for 6 long years. If you have made your ways with her because she was pregnant, then my case will be a different one.
My case will be heard by Tripartite Alliance For Dispute Management thru the Ministry of Manpower and I hope that they will find justice to my cause. I am just hoping and praying that the Good will always triumph over Evil.
To all my friends here, Please SHARE my story, and help me thru this trying times. Thank you.