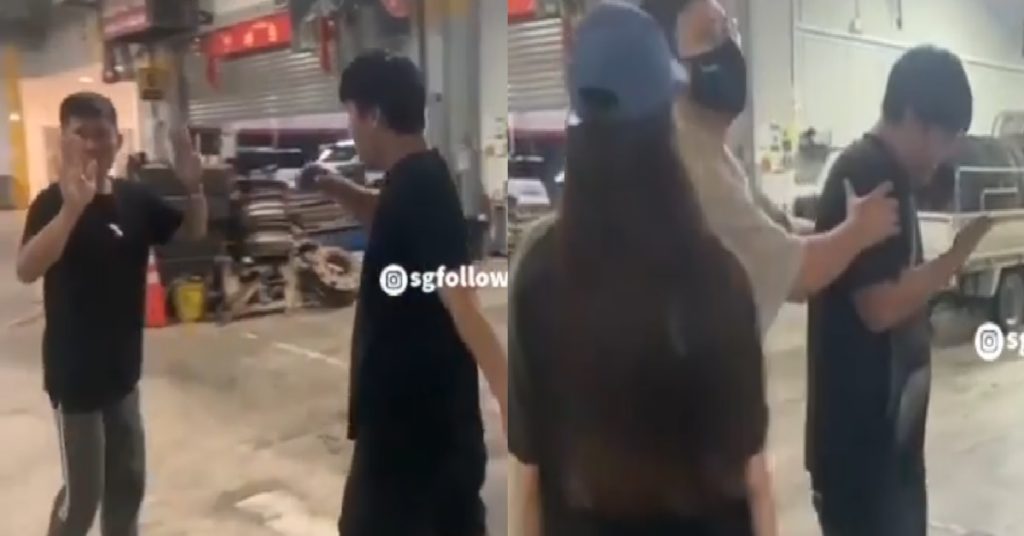 "The mechanic of JC Autoworks is on his last day of work, as so he asked the mechanic of Car Doctor (Right beside JC Autoworks) To come over to JC Autoworks to take back all the tools that they had borrowed from Car Doctor.
While the malaysian mechanic of car doctor was picking up the tools, the boss of JC Autoworks (Shawn Tan) shouted at the mechanic in a very rude manner '好了没有?' The malaysian mechanic then asked Shawn to kindly lower down his volume and talk nicely.
Shawn than decided to head over to the mechanic and asked him in his face, 'Then? Beat me la, here (points to his face) you malaysian work permit only lei! You dare beat singaporean meh? Come la try me'
He then proceeded to slap the malaysian mechanic in the face causing him to step back and almost fall.
Both of them than got into a fight and ambulances and police were called down.
Shawn then told the police his CCTV was spoilt and cannot retrieve the footage (coincidence much??)"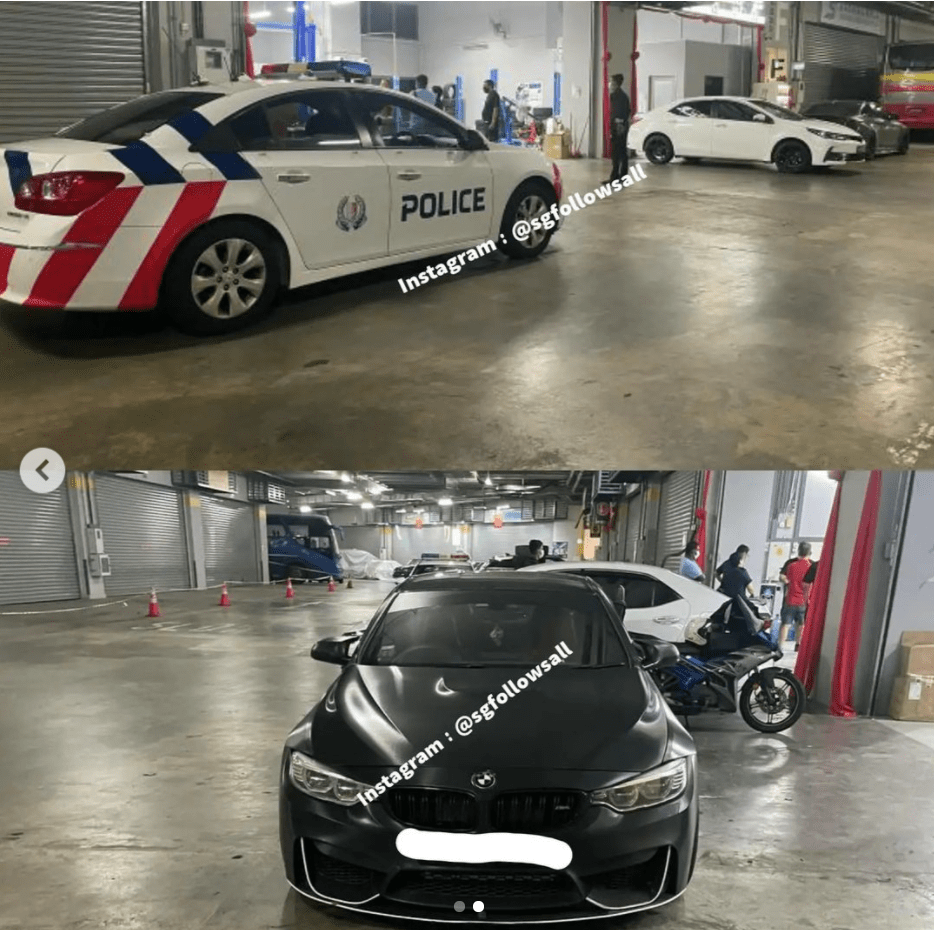 FULL VIDEO LOADING…