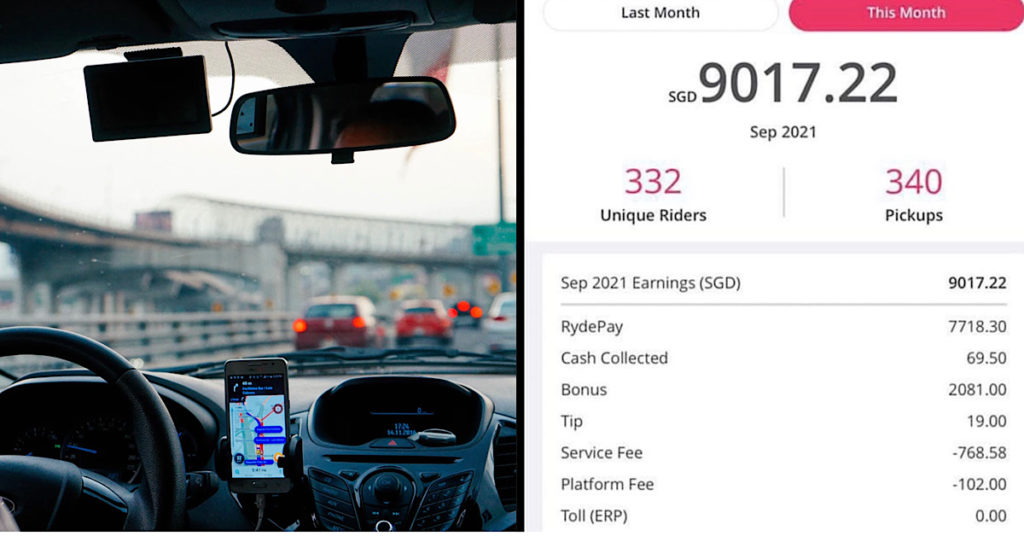 An image appeared on Telegram recently showing a Ryde driver's alleged statement of earnings.
A closer look at the statement shows that the driver in question has earned a massive total revenue of S$9017.22 in the month of September 2021.
Netizens have commented that this earning is probably photoshopped and one even did the math and said that this is done on purpose to entice innocent drivers to come on board.

Another netizen has also called for the driver to come out and share his knowledge on how to make such an amount in a month.
Here is a picture of the statement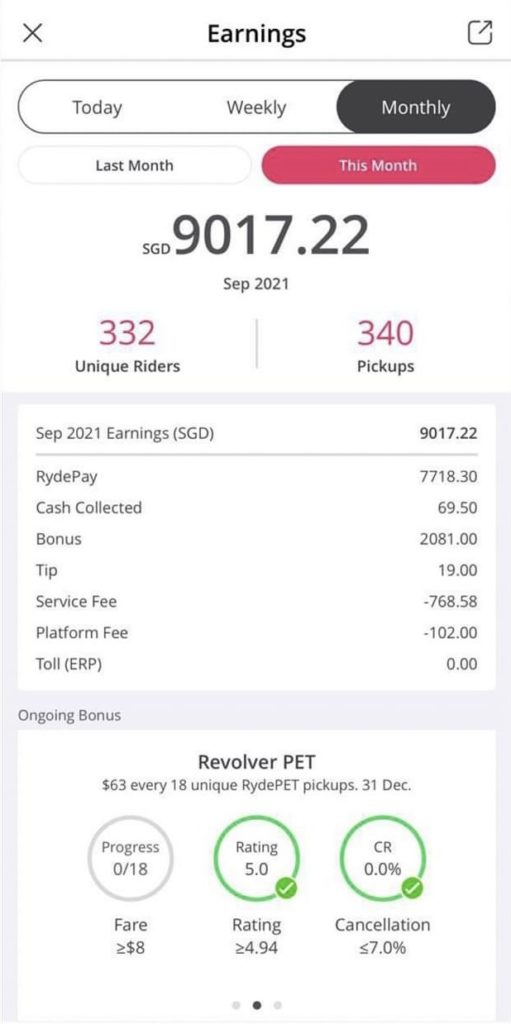 Image source: unsplash.com and PHV Gojek/Grab/TADA/Ryde ( Drivers & Riders SG )