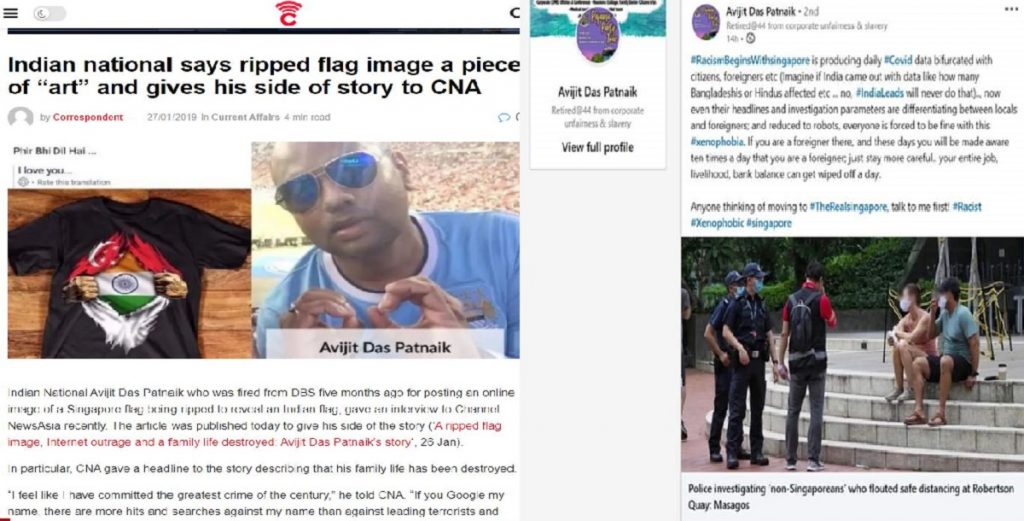 I think many would remember Avijit Das Patnaik, the DBSS VP, who posted a photo showing a T-shirt, with a picture of a Singapore flag being torn, revealing an Indian flag underneath.
Due to this issue, he was subsequently terminated by DBS. Now he has posted an article on his linkedin profile stating that singaporeans are practicing racism and xenophobia.
He stated that the reporting of covid-19 cases as foreigners vs locals/prs is clearly xenophobic. He ends the post with a hashtag #RacismBeginswithSingapore as well.
The following is stated in his linkedin profile below.