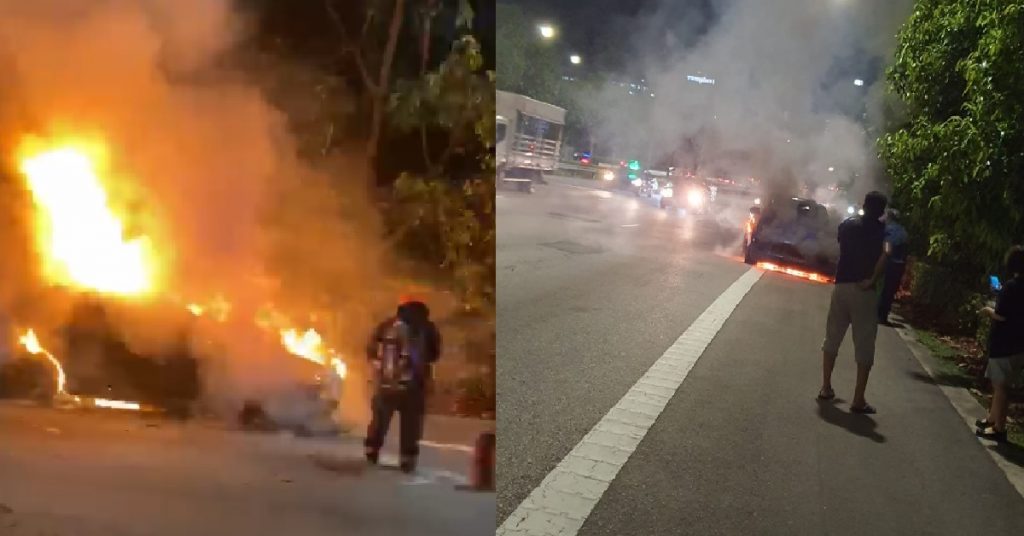 A car was spotted burning on the Central Expressway going toward Bradell a moment ago.
A video of the incident was shared by one of our readers. From the video, the car was seen burning in the raging fire. The SCDF was spotted on the scene trying to put out the fire.
The car was totally damaged from the incident.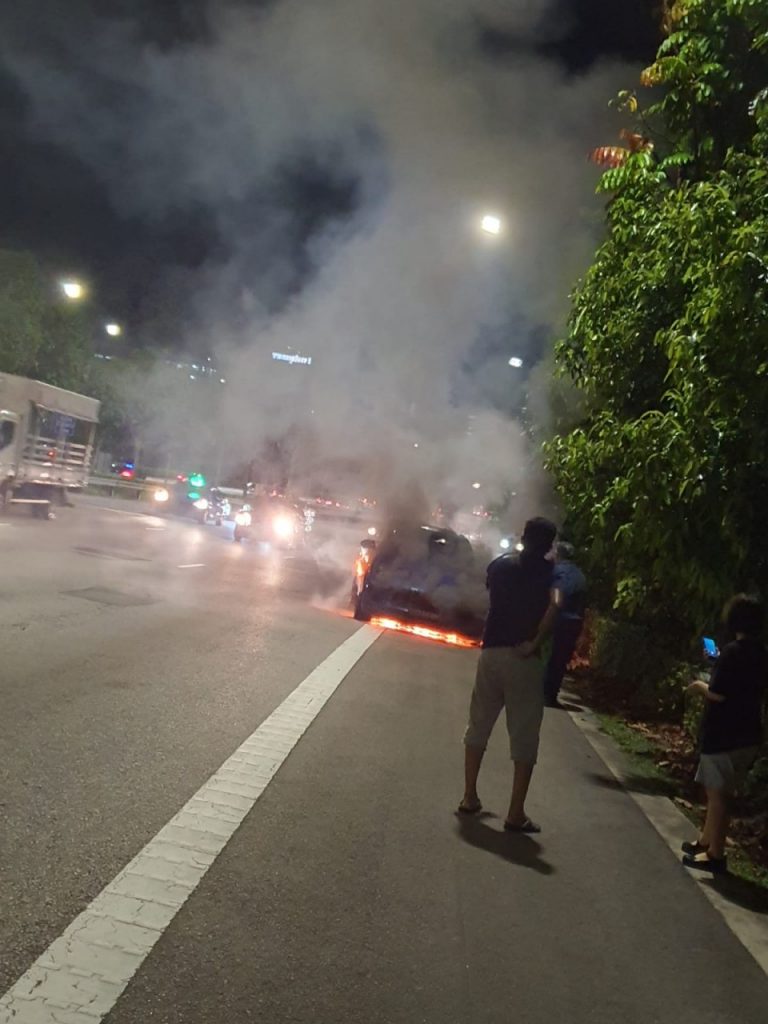 Video Loading…