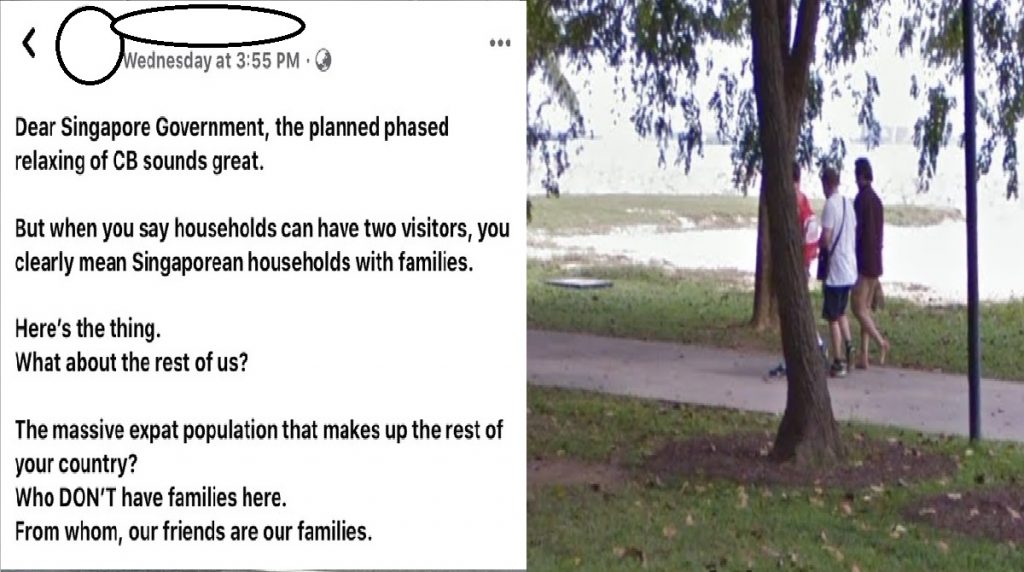 A woman believed to be a foreign talent/worker wrote a post in her Facebook stating why Singaporeans are only allowed to visit their families but this is not applicable to foreigners.
She said that as a foreigner in Singapore she should be given the same treatment and she should be able to visit her friends. She further stated that the reason why she should be allowed to visit her friends is due to the fact that she does not have any family in Singapore.
You can read her whole Facebook post below.