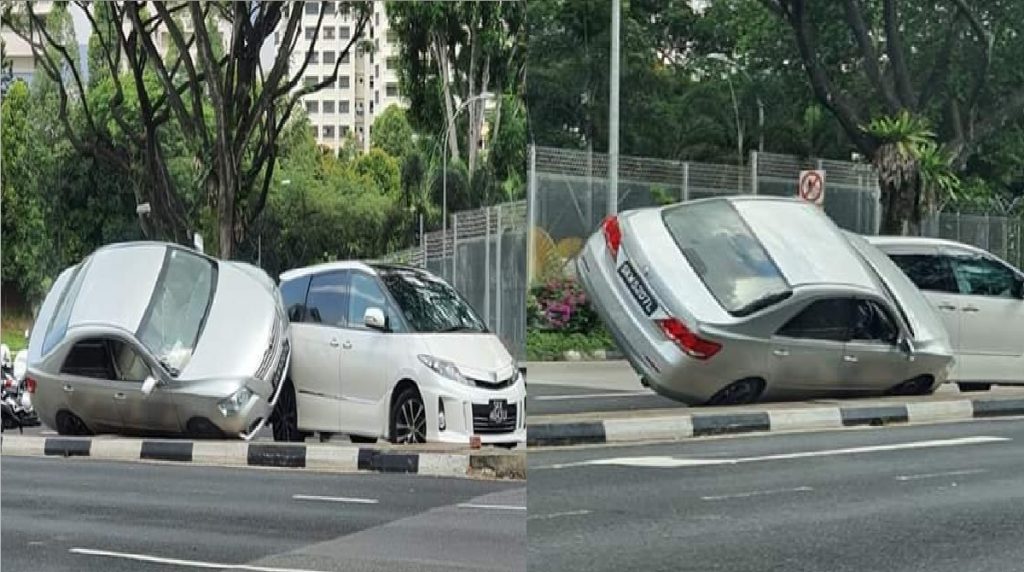 A video has been circulating on "Reckless Driver.SG" Facebook page, showing an accident between two cars. The accident most probably happened when the white car tried to overtake the silver car by cutting into his lane without checking his blindspot.
The car is observed to have been tilted to the right. Traffic police was spotted at the scene as well. The accident happened along Gambas Avenue near Yishun Ave 7.
FULL VIDEO LOADING….