non Finance, non loan, non property, non banking, non credit card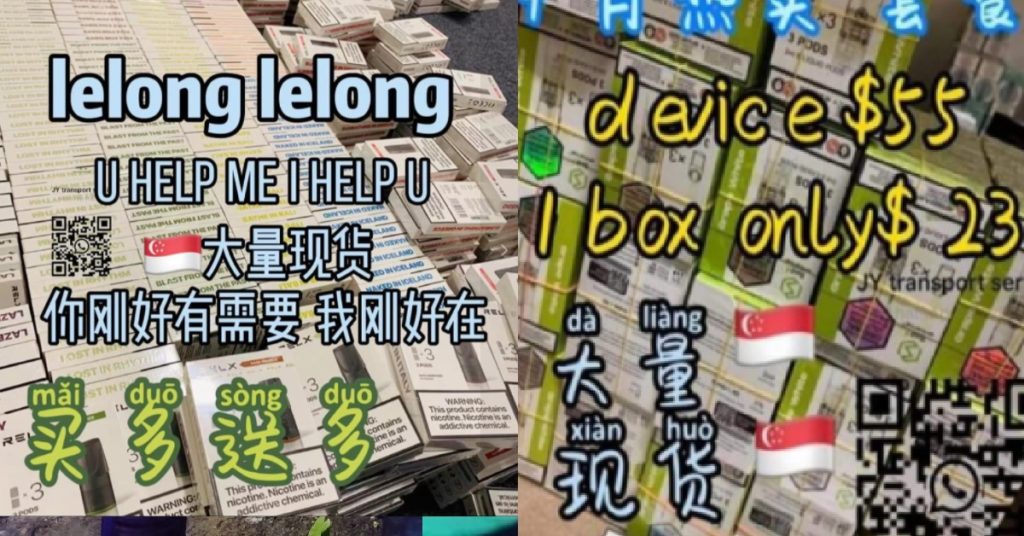 An advertisement on Facebook emerged, showing a Facebook page illegally selling vape devices and vape pods to the Singaporean market.
The Facebook page goes by the name "JY98 Servic".
The seller even had a sale for the month of April, "lelong, lelong" on Facebook.
He (for convenient reporting, we're just gonna assume the seller is a guy) is selling his vape devices for $55 and vape pods at $23 per box.
He even had a QR code for his potential customers to scan to contact him to buy.
Singapore flags could be seen on his post, boasting a huge supply and stock available.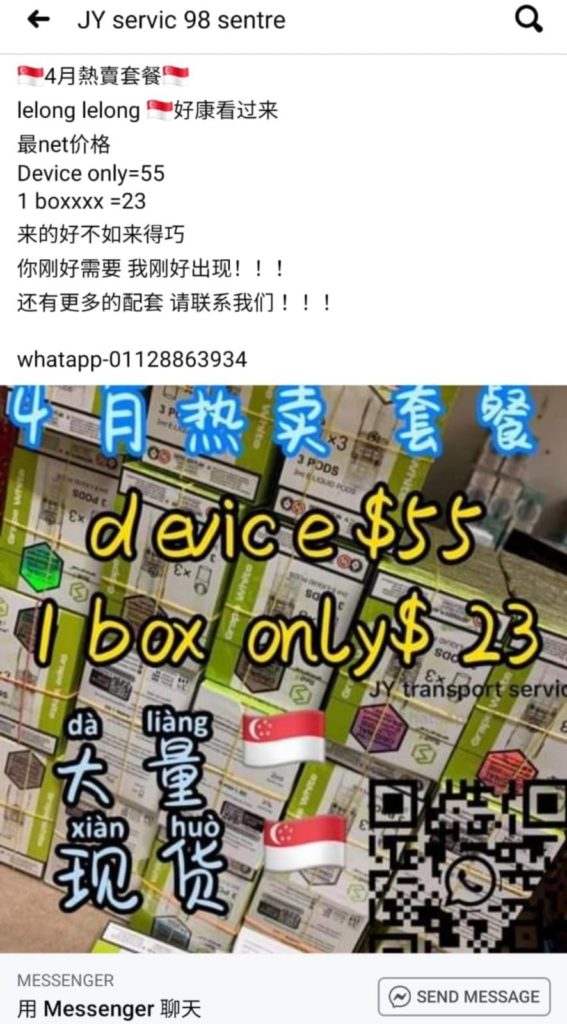 A quick look at the Facebook page showed more ads with the caption "U HELP ME I HELP U".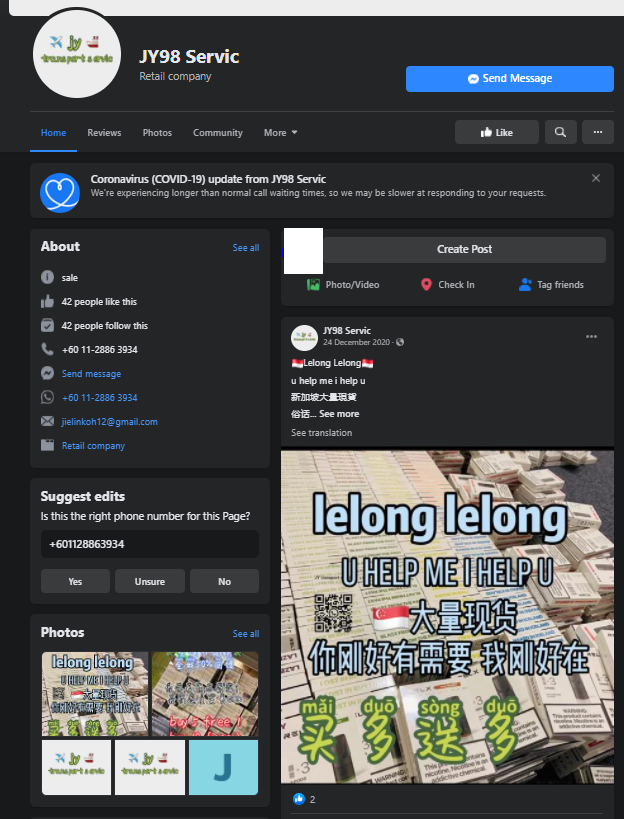 Under section 16(2A) of the Tobacco (Control of Advertisements and Sale) Act (TCASA), it is illegal to possess, purchase and use vaporisers in Singapore as of 1 February 2018.
Persons found guilty of this offence can be fined up to $2,000.
Images source: Facebook