non Finance, non loan, non property, non banking, non credit card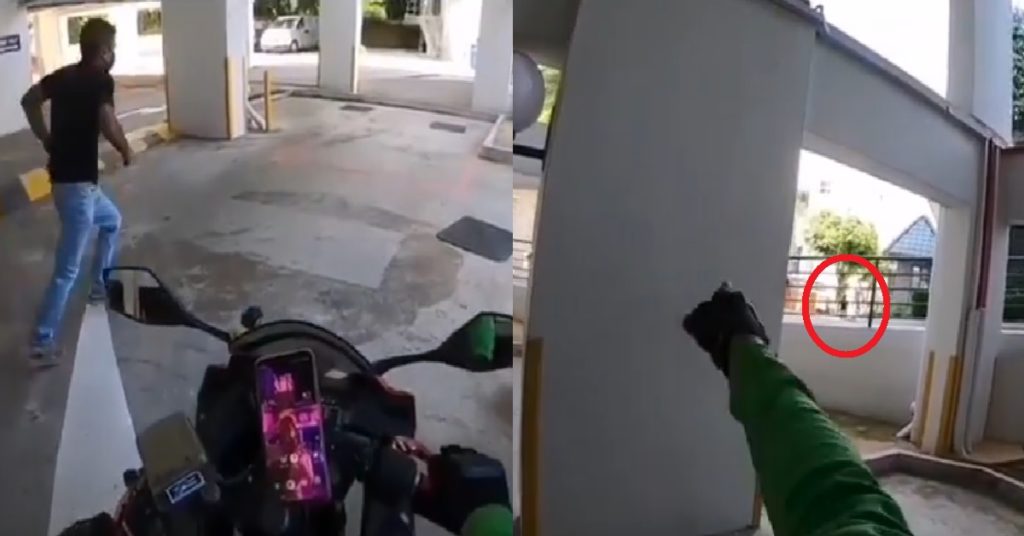 A Grabfood rider, Sharil B, shared an amusing video captured on his helmet's camera as he exited a carpark.
Sharil was on his motorcycle exiting a carpark, when an Indian guy saw his motorcycle coming towards him.
The Indian guy then bolted off, much to the amusement of Sharil, and started running away.
And he didn't even stop running, he ran until he was very far away from the motorcycle, as Sharil struggled to control his laughter, pointing out that the guy continued running away even after he got out of the carpark.
Sharil commented that the guy running reminded him of the NPC characters in the online game Grand Theft Auto.
LOL!
Legend has it that by the time you're reading this, the Indian guy is still running.
FULL VIDEO LOADING…
Image and video source: @sharil_berlandier on Instagram via @sgfollowsall