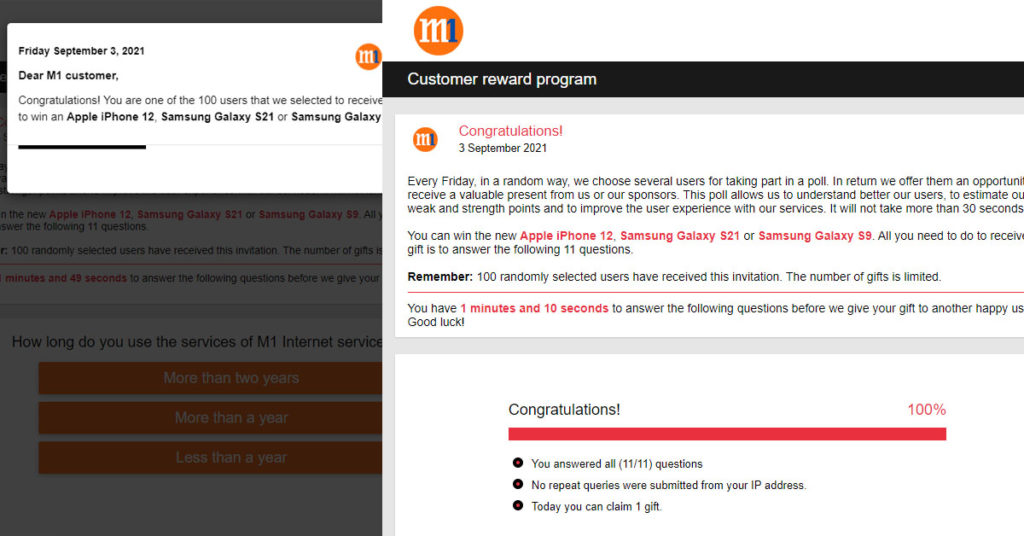 A pop up on the browser could be dangerous for those that do not understand the dangers of the internet.
While browsing a phone review website from India, a pop up appeared and claims to be from M1.
It started asking questions that require the user to input, at the end of the questionnaire it states that the user has won a Samsung S21 and it requires the user to input their credit card details to pay for DHL shipping.
Please note that this is fake and do not put in any of your sensitive information.