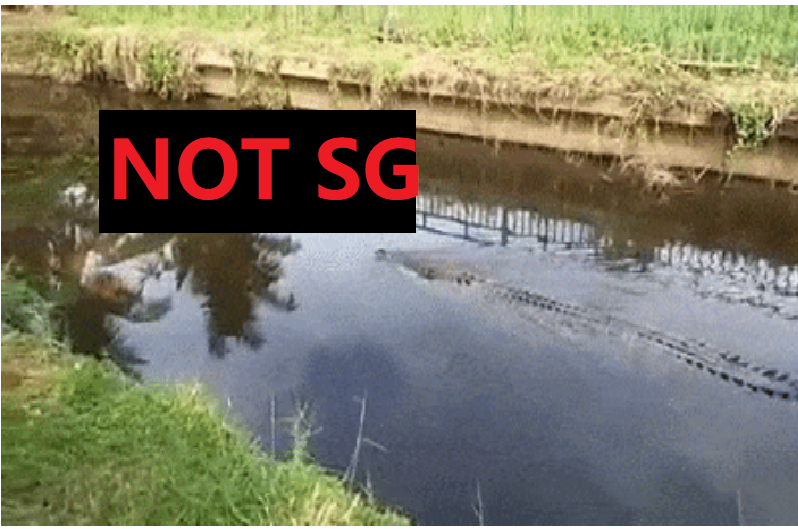 A piece of news was posted by a local media group stated that to be careful of because of sightings of a crocodile swimming in a canal in Hougang.
However, according to Mediacorp Channel 8 news, experts revealed that the railing in the video is not from Singapore and definitely not in Hougang.
The canal design is also not used in Singapore.
Fake news below:
"The waterway in the Sengkang area is suspected of having a giant crocodile. Because the location is close to the HDB area, the witnessed hopes that the public staying nearby residents will pay attention."