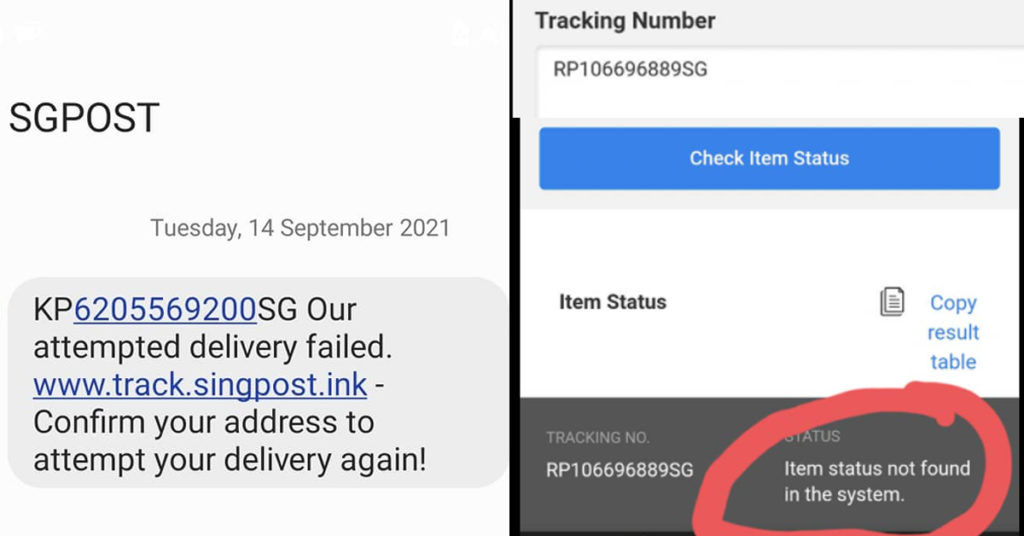 BEWARE SCAM!
Has anyone received an SMS from Singpost that your delivery failed? Received this in the morning and i thought is one of my deliveries.
I checked my shopping platform, item has not yet delivered. Click the link and ask me to fill in my details. Check from Singpost website tracking ID status is item not found in their system and usually, Singpost will issue a failed delivery notice slip at your door.
Always double check before you fill in any info!
Here is what Singpost said on their website: