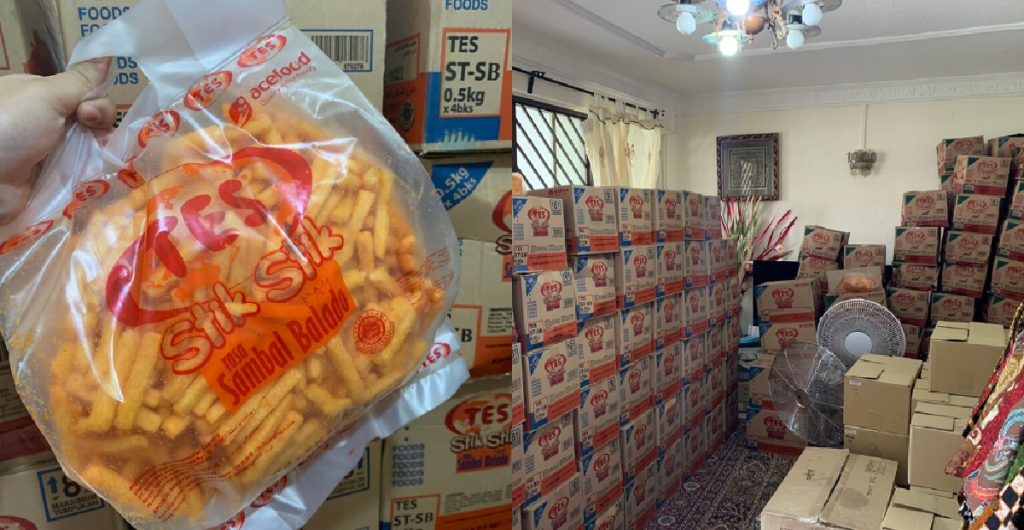 On May 16, Twitter user @snabehh shared a Tweet to help her family sell some snacks for Hari Raya. According to her, her uncle had accidentally ordered "too much" of the snacks.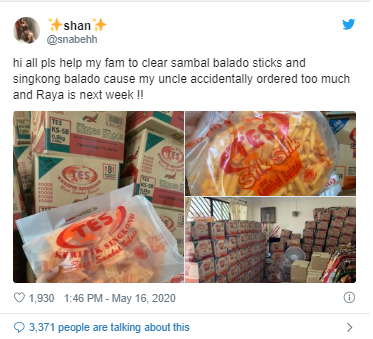 Her uncle most probably had some kind miscommunication during the ordering process and instead of ordered 70 packets, he ordered 70 boxes instead.
To get rid of the excess snacks, currently there are selling the items for $7 a packet or $30 a box. They even offer delivery at a flat fee of $10. Business seems to be good though according to the family.