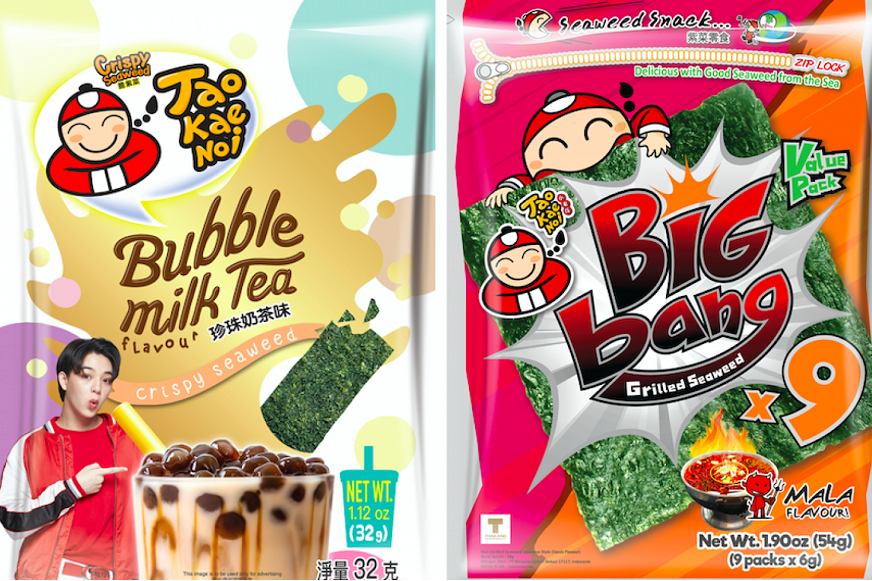 Bubble tea fans are going nuts after Tao Kae Noi announces the launch of bubble tea flavour as well as mala flavour.
Just when bubble tea fans think that what else can be made into bubble tea, here comes seaweed with bubble tea.
Tao Kae Noi is launching 3 brand new flavours for mala alone and 1 flavour of Bubble milk tea, instead of the usual spicy and salty seaweeds, fans can now enjoy the sweet bubble tea flavour.
The flavours will be launched in Singapore somewhere in December
Here is another post of bubble tea on other foods.