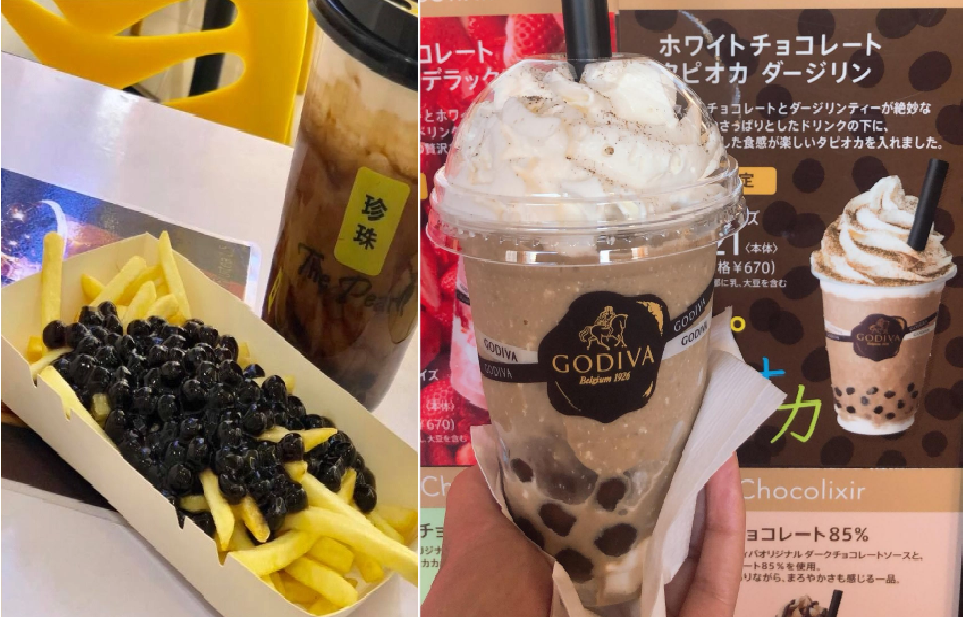 Is the world going crazy over bubble tea pearls again?
Bubble tea with pearls has been a popular drink that has swept the world when in was introduced many years ago.
Now people around the world are coming out with wacky ideas to mix bubble tea pearls into their diet.The 'Bubble Tea Fever' is coming back.
In the image above, the left side photo taken in the Philippines of French Fries with bubble tea topping, I don't think it will be tasty, actually it looks kind of disgusting. This is served in a restaurant called The Pearl Fajardo.
The right image is Godiva's Chocolixir drink with bubble tea pearls. Well at least this one looks edible to me. The drink cost about 670 yen in Japan, which is around $8.50 for a cup.
Imagine getting served a plate of that Bubble Tea French Fries with Godiva's drink. I think I will get nightmares of bubble tea pearls.