non Finance, non loan, non property, non banking, non credit card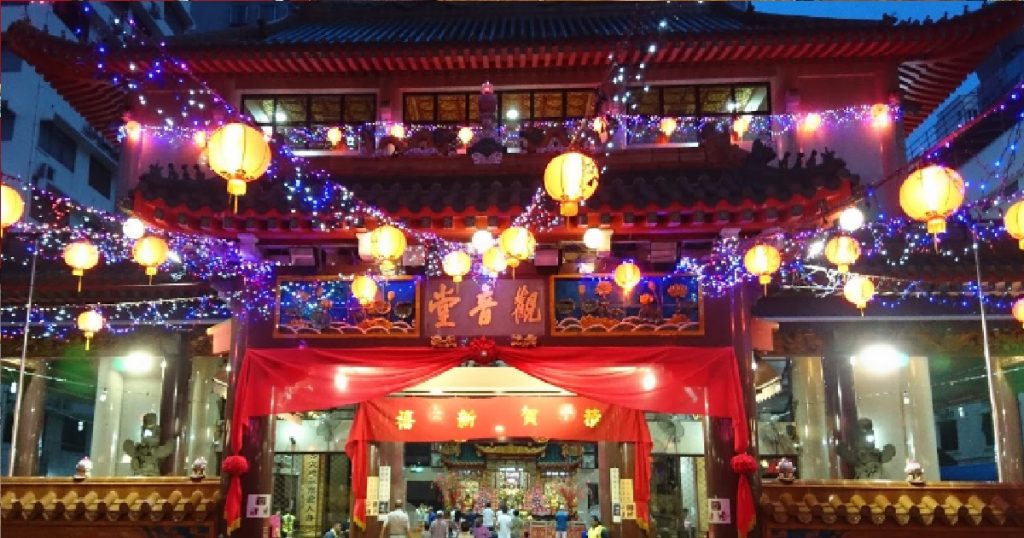 From day to day, Kwan Im Thong Hood Cho Temple has always been pack with devotees from their opening hours to closing. Over the years, it had been said that anyone who wishes to seek blessing/help from Bodhisattva Guanyin will usually get it unless what they wish for is something bad or harmful to others.
On usual days the temple can be seen always packed with devotees not to mention during the Chinese New Year Period. Every year during the eve of CNY, there will always be a large crowd packed in front of the temple. The reason for doing so was to be the first one to offer incense to Bodhisattva Guanyin at 12 midnight CNY day 1. It is said that the first to offer incense will have a smooth and lucky year.
But this year, due to the COVID-19 pandemic, the temple has decided to cancel this yearly event as it will be hard to enforced safety measure like safety distancing and overcrowding to the people.
Therefore, for the first 3 days of CNY, the temple will be closed to prevent overcrowding.