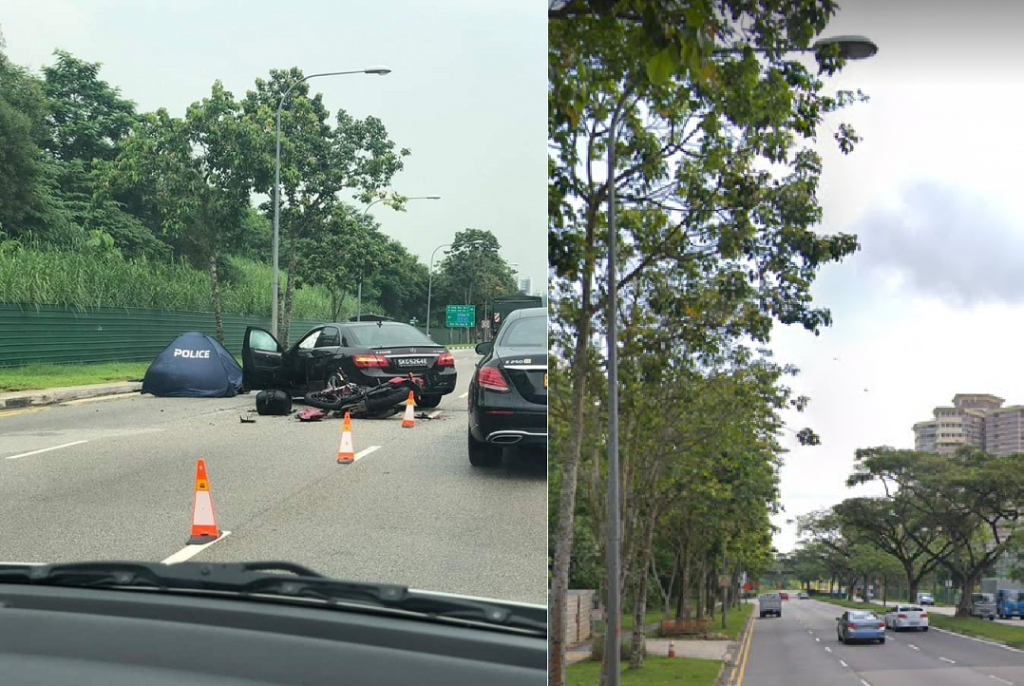 An accident occurred earlier today between a black color Mercedes and a motorcycle at around 10.45 am at Bukit Batok Road.
Two lanes were cordoned off as the vehicles involved were blocking two-lanes and there were slight delays in the traffic. A police tent was seen one the road, the motorist that died was believed to flung onto the third lane after the accident.
The 25-year-old victim died on the spot, paramedics pronounced the 25-year-old dead at the scene.
A 57-year-old driver believed to be the driver of the Mercedes was arrested for causing death and reckless driving.
The police are currently investigating in this incident.